Have you missed the fresh information about the latest released instalment in the popular The Sims game series? Then, today we will satisfy your thirst for knowledge, because we have prepared lots of interesting The Sims 4 news.
First of all, we'd like to rejoice those Mac owners, who are eagerly anticipating the launch of the game on this platform. Only a few hours ago, the developers of this series announced The Sims 4 for Mac. Although there is no information about the price or the exact release date of the game's upcoming version, it's known that the launch of The Sims 4 for Mac is scheduled for February, 2015.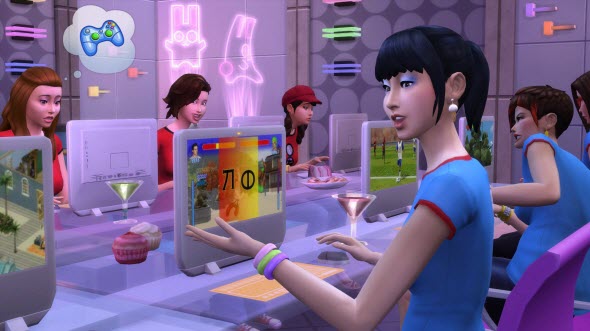 Besides, the representatives of EA, as they promised last week, have shared the fresh information about the first The Sims 4 DLC titled Outdoor Retreat, as well as have published its new full-fledged trailer. So, which content will this The Sims 4 DLC offer us? According to the official information, the fresh add-on will bring into the game the tents and the correspondent outfits, the new clothes, objects, traits for your sim, as well as an interesting herbalist skill, a bear costume and an absolutely unexplored location. Now, your character has an excellent chance to discover the wild nature, to unveil the new herbs and insects, to have a rest around the campfire, telling the funny or the scary stories, or to try to find a mysterious hermit. This The Sims 4 DLC offers you lots of possibilities to have fun, and it's available for $20. And in order you to be able to imagine all this cool items, the developers have published the fresh add-on's trailer. Enjoy!
Did you like the freshest The Sims 4 news? Are you waiting for the game's version on Mac? Are you going to purchase the announced pack? Let us know below.