Fortnite popularity grows, developers are happy about that the game is in demand. They keep adding new features, because why not? This short post describes the details of an upcoming Fortnite update: first of all, the Fortnite update rolls out on March 15th. Now, let's see what exactly comes out this week!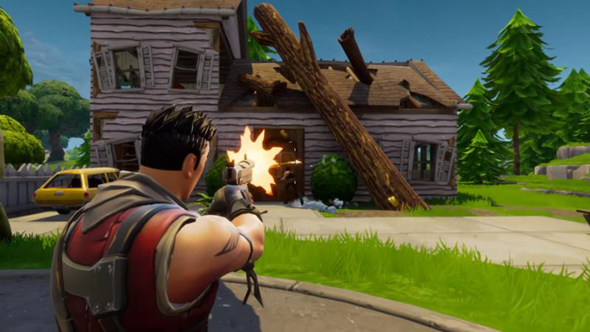 Llamas! Set randomly on the map. As you know, it's the same thing as loot boxes. You just need to hit the pinata and grab the loot, everything is pretty simple. Now, as I've caught your attention, there will be more content available in llamas: it will be available only for the current game session, and all the stuff that you get from llama in Battle Royale is not available for purchase. Hope you'll enjoy it as the update rolls out :)

Jetpacks! (Dealyed) Epic are super busy bees, they've faced some problems while they were developing jetpacks. And they're working on fixing them. That's what Eric Williamson said in the interview, and GameSpace team totally believes him. We'll see how it all worked out not in the upcoming update, but soon!

Smoke grenades! I mean, Epic will banish them. Developers claim that they seem to be not as useful as predicted.

And the last thing about the upcoming update is that Fortnite Battle Royale comes to mobile devices. And it will be a cross-play. Insane, right? And note, that if you're gonna gather a team, it will be balanced: PC-console-mobile proportions must be kept.

That's pretty much it! Brace yourself for the update, Thursday, March 15th is a big day :)