We bet you've heard about Fortnite - a Battle Royale game (and a Fortnite Battle Royale ;) ), but only the bravest players download it. Want to be one of them? Throw away your doubts then, read this short Fortnite guide and roll! We post the most frequently asked questions concerning Fortnite.

Is Fortnite a free game?
Yup. You can play Fortnite for free on PC, Xbox One and PS4. One mode and one map await. You may have thought: "one map, what the hell, boring!", but it's being modified. Be patient and grateful. Even though this project seems unaccomplished, Fortnite has hit the 2 million simultaneous players recently. Seems like Battle Royale games are like a different universe each, and that seems like a revolution in a gaming industry.
You might have already get excited about this game, and look for it on your preferable trading platforms. Nope. Unfortunately (or maybe luckily), you can't
play Fortnite for free through Steam
. Even if you offer money to Gabe it's still not possible. So visit the
Epic Games site
and do your business.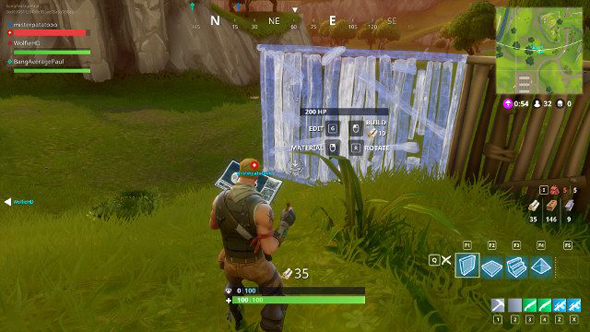 Fortnite Battle Royale is clearly none of the split screen or cross-platform games. The second fact is actually a feature because if you would play on Xbox One the opponent from PC master race would possibly wreck you. Although, if you really want to play with folks that use other platforms, you can link PC and PS4 accounts on Epic Games' site, all your progress will be lost. Don't mess up with two separate games - Fortnite Battle Royale and the regular Fortnite.
Are you an Xbox One owner? Great, you'll have to pay for playing online. Xbox Live Gold is what you need for that purpose. You have a PS4? Then the game is for free. Injustice, but what can you do?
You play Fortnite Battle Royale for free, but if you'd like to thank developers for this miracle you can pay some real money. The game has an in-game currency (V-Bucks). You can purchase the Battle Pass (emotes, pick axe, outfits and other cosmetic stuff included) for only 950 V-Bucks ($9.50 actually). These perks don't give any advantages to gameplay, but make you fabulous.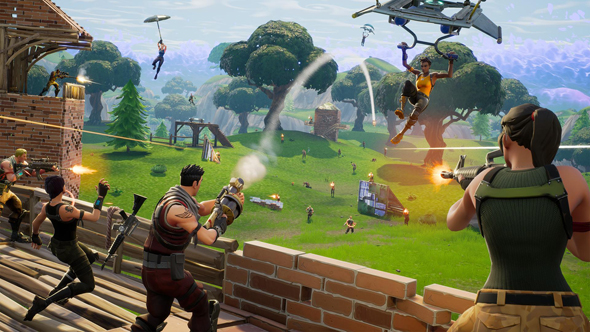 What about Fortnite game mechanics?
There are 100 players that fight for fame, solo or as teams. You land on an island and fight 99 opponents (technically, they fight each other as well). The map is tricky: you can't stay off the restricted area, otherwise, you die (the game does the kill). You need to stay close to the center, set traps, create defenses, doing the kills, etc. Pretty easy to understand the concept, as many of the Battle Royale games, but hard to play. You'll get used to it.
So, these are the basics you must be aware of before gambling. Hope you'll enjoy playing Fortnite! Leave your impressions in comments below ;)