Ahoy there, mateys! Arrrre you ready for Sea of Thieves closed beta? It starts this week, from Jan 24 to Jan 29. More details below so anchor aweigh and keep reading to know more.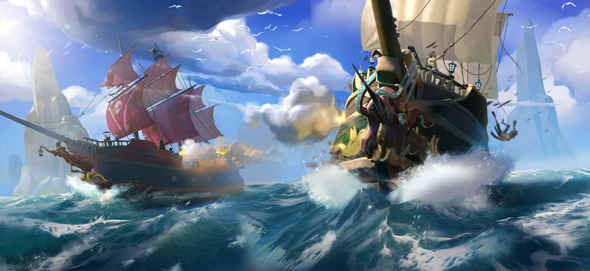 Announced on E3 2017 multiplayer pirate simulator changes its aggregation state now: Sea of Thieves beta appeared on the horizon. You can participate whether with Xbox One, and PC. The game is totally cross-platform, so PC master race will face console peasants, which could be an interesting experience.
When does Sea of Thieves beta start?
It has already started. Wednesday, Jan 24. Check out the timings:
GMT – 12PM

CET – 1PM

EST – 7AM

PST – 4AM

Nothing lasts forever, so...
Monday, Jan 29 is the day Sea of Thieves beta ends. Seems like all the folks who identify themselves as pirates will have a nice weekend. Pay attention to the time though:
GMT – 8AM

CET – 9AM

EST – 3AM

PST – 12AM

How can I participate in Sea of Thieves beta?
Some ways to get keys to the Sea of Thieves closed beta exist, it's up to you to choose. Actually, there's two:
If you had thought it through, you would probably have signed up for Sea of Thieves Insider Program before December 1 last year. So, if you did, check the mail and follow the instructions.
The last and the least way is to pre-order the game. If you pre-order through Microsoft or Xbox store, Sea of Thieves beta appears automatically. If you prefer using another retailer's service, redeem the code you've received and roll: then, beta appears automatically as well.
What's gonna be at Sea of Thieves beta?
Not a half of a full game. Not even a quarter. Developers have prepared the special set-up of stuff that is more like a hint for gamers, beta helps to understand what awaits in full game. And leaves some space for your imagination and personal expectations. Sweet.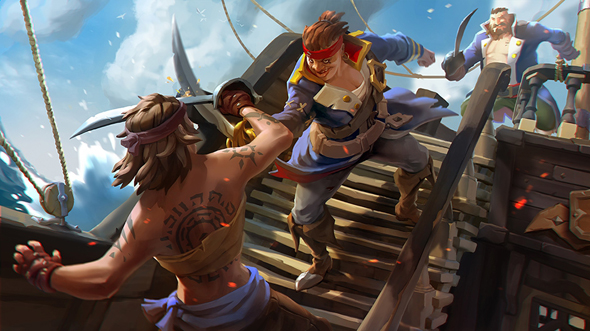 Let's get more specific with what you can do during Sea of Thieves beta:
Hunt for treasures (follow the map!)

Sail alone or with the crew before starting an adventure. Mind that every single ship is curated by real wannabe sailors

Shipwrecks, storms! Examine the Sea of Thieves world

Battle with real players on ships, super epic and cinematic stuff

I wanna play Sea of Thieves cross-platform, can I do that?
"Do what you want, 'cause pirate is free"
Sure. As said before, the game is cross-platform, so you can play with both Xbox and PC owners. And Xbox Play Anywhere also works, so you can switch between console and PC at a glance, and start where you ended.