Next month, Rocksteady and Warner Bros. will release one more Batman: Arkham Knight DLC for the owners of the project's Season Pass. The upcoming add-on will bring to the game lots of interesting content, including the pack dedicated to the movie about Dark Knight of 1989 from the famous director - Tim Burton.
The announced Batman: Arkham Knight DLC will contain the following:
skins for the batmobile and the main character from the above mentioned motion picture;
two tracks inspired by the Batman Returns movie (1992);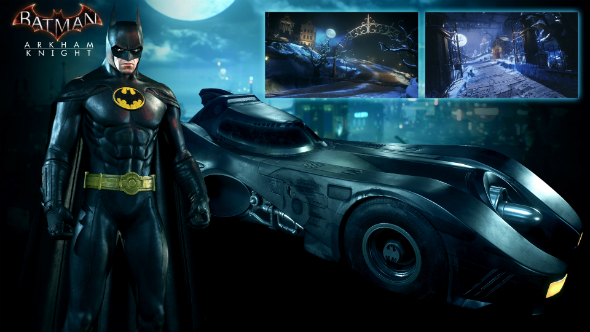 several classic outfits for Catwoman (1990), Robin (from the One Year Later comic book storyline), Batman (1979, Arkham Origins as well as two legendary grey and black suits) and Nightwing (from Arkham City).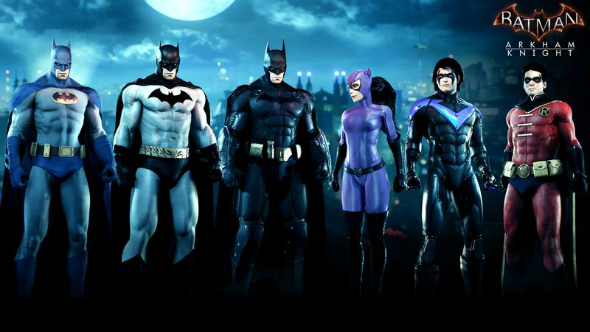 So far, there's no information whether other players will get this Batman: Arkham Knight DLC or not.
Let us remind you that yesterday - on July 14th - the first story expansion of this action-adventure - Batgirl: A Matter of Family - came out. For the current moment, it can be appraised only by the owners of the game's Season Pass. The rest players will be able to download this add-on starting from July 21st, but only on PS4 and Xbox One. The first Batman: Arkham Knight DLC won't be released on PC until the developers fix numerous bugs in the project's computer version.