Recently, several news for the players who own PS4 and are going to purchase the new action-adventure - Batman: Arkham Knight - have appeared online. Thus, on the project's page at PS Store, some quite interesting information has been published.
First of all, as it has turned out, the version of Batman: Arkham Knight on PS4 will surprise the players with its size on the console's hard drive. In order to install the game, the last one must have… 48.7GB of free space! As a comparison, such projects as GTA V, The Last of Us and Wolfenstein: The New Order required a bit less GB on the hard drive.
But there are some pleasant news as well. Again, as it's reported on the action-adventure's page at PlayStation online store, the version of Batman: Arkham Knight on PS4 will run at 1080p and 60fps. Although, it was quite clear earlier. Everyone has probably seen the future project's gameplay videos and trailers, which prove that the game's quality might be high.
And the last news concerns the upcoming project's DLCs. As you remember, Rocksteady has stated that the expansion with Harley Quinn will be given only to those who pre-order the final part of the series. But another add-on, which includes Scarecrow as a main supervillain, will be available only for the owners of Batman: Arkham Knight on PS4. However, according to the image, which was published on the game's page at Amazon, the last mentioned DLC will also come out on the rest platforms in autumn 2015.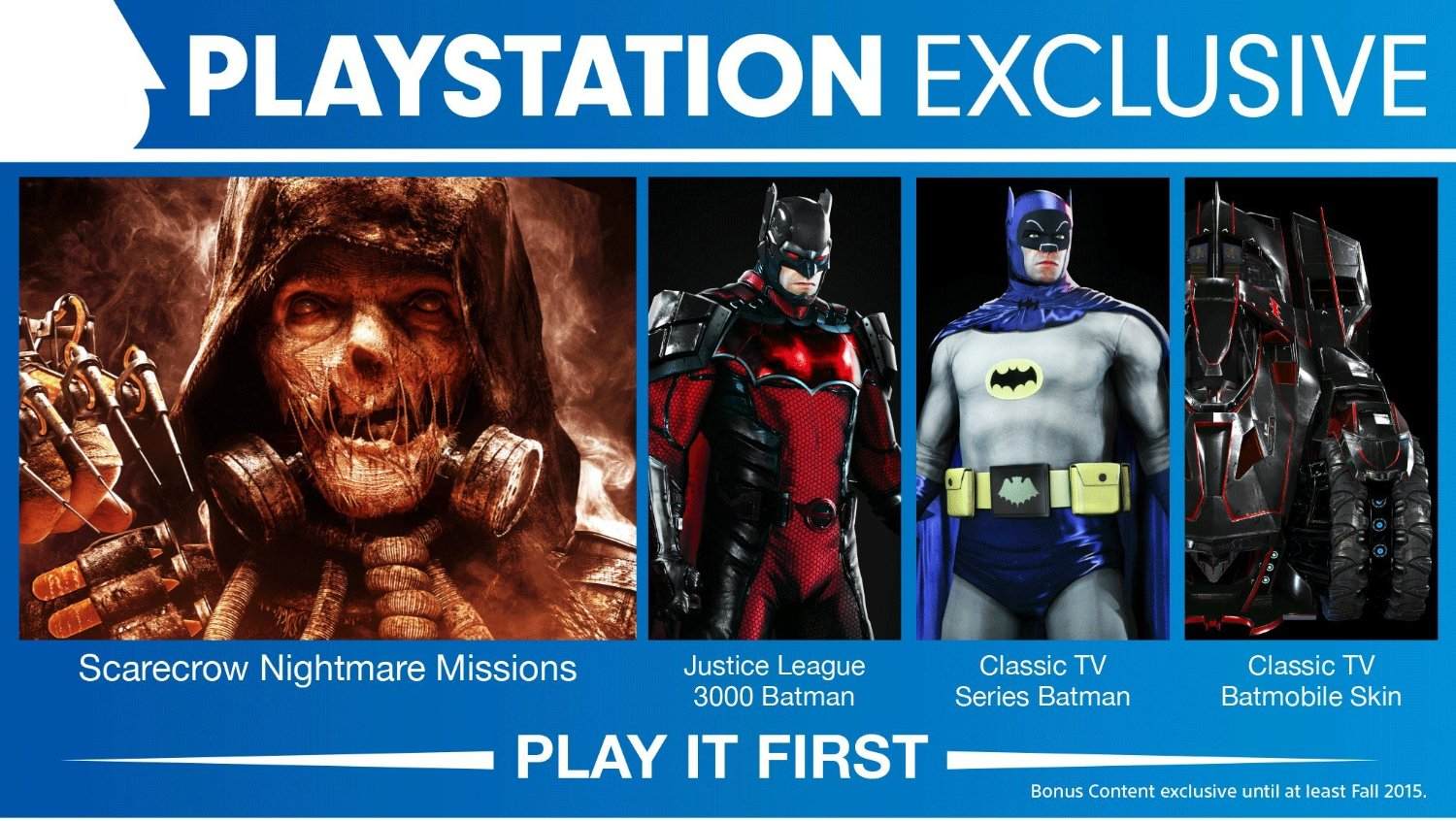 Besides the story mission with Scarecrow, the expansion will contain two skins for Dark Knight and one for his batmobile.
Let us remind you that the release of Batman: Arkham Knight on PS4, Xbox One and PC has been rescheduled for June 23rd.