Following the numerous rumors concerning the third part of the Just Cause series, Avalanche Studios company confirmed the development of the new project yesterday. The Just Cause 3 game has been announced on the cover of the GameInformer's December edition. In addition, the studio's co-founder - Christofer Sundberg - has published in the company's official blog the appropriate post.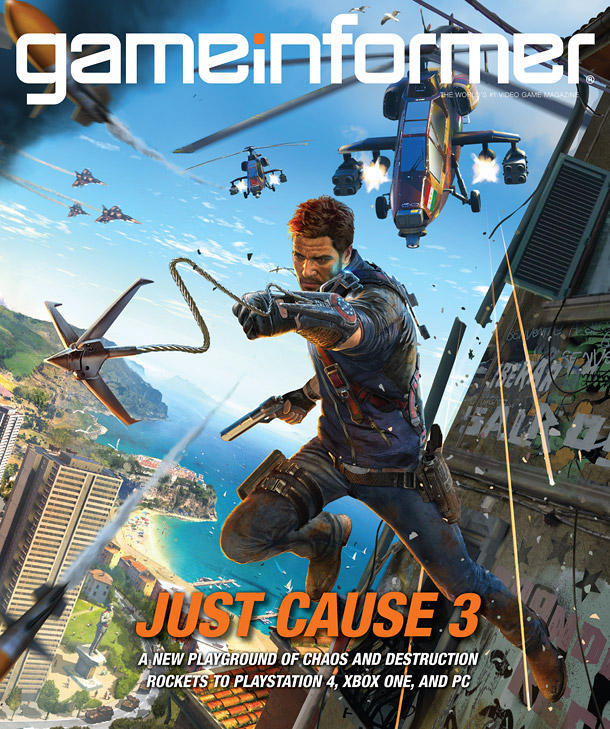 According to the revealed information, the upcoming shooter will hit PC, PS4 and Xbox One next year. Let us remind you that the previous instalment in the franchise dates from 2010.
Not many details about the future project are known so far. The Just Cause 3 will include a new setting - the fictional archipelago somewhere in Mediterranean sea, which is being under the power of a dictator. Besides, the GameInformer's journalists say that the shooter will contain the improved parachutes, the totally cool wingsuit, which will open more additional opportunities, the updated combat system and lots of other pleasant surprises and useful features.
It has also been reported that the Just Cause 3 game won't be free-to-play, but it won't include any inner microtransactions. However, according to Christofer Sundberg, it doesn't mean that the studio will launch the project without any further support. Quite the contrary, a little bit later, the developers will concentrate on the shooter's various DLCs.
By the way, Sundberg has also commented on the leaked screenshots, which appeared online last week: "Like most games, this one went through an exploratory phase where we looked at different control schemes, different technologies, different business models. Those leaked screenshots show aspects of that process, and in no way reflect the game we are making today".
Are you interested in the Just Cause 3 game? Did you play the previous parts of the series?