CoD: Advanced Warfare game was released a month ago, and it seems that the creator of many shooters in this series - Treyarch company - teases the next project in the franchise.
Such a supposition has appeared after the mysterious company's post, which its employees published on the Treyarch's official page in Facebook yesterday. The fresh message contains only one phrase, or, to be more exact, the citation of Franklin Roosevelt, which concerns the attack on Pearl Harbor on the 7th of December, 1941, and the link to the article about this tragical event in Wikipedia.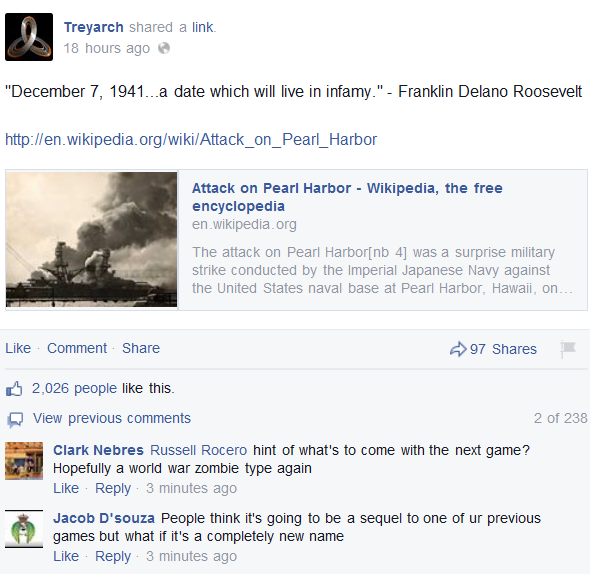 At first sight, it may seem that it's only a patriotic post (Treyarch is an American company), but many gamers and portals think other way, because previously the studio's employees never published the messages related to some important for their country events. It's quite possible that in this way the developers are trying to hint at the next project in CoD series - presumably Call of Duty: World At War 2 game, - which has already been being developed. The another fact, which may confirm this suggestion, is that this reffers to the Second World War, during which the action of CoD: World At War game took place. It's also necessary to specify that this project, which was released in 2008, got lots of positive feedbacks from the gamers.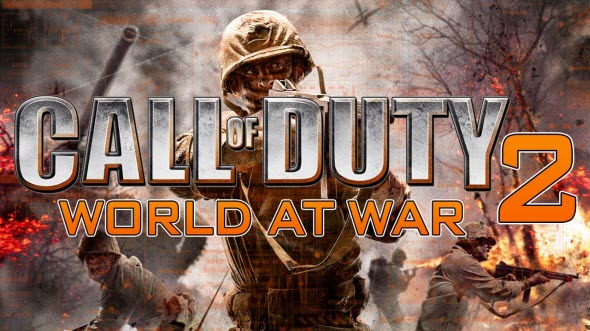 Anyway, for the current moment, the information that Call of Duty: World At War 2 game is the next instalment in CoD franchise hasn't been confirmed, that's why we offer you to treat it with a grain of salt and wait for the details from Treyarch.