The excellent news for the fans of Dragon Age game series. Yesterday, the franchise's publisher - Electronic Arts company - started the new promotion, under the terms of which all gamers can get Dragon Age: Origins for free already today.
It is obviously that such a marketing trick has been undertaken in order to draw more attention of the gamers all over the world to the next instalment in this series - Dragon Age: Inquisition, - the release of which will take place at the end of November. Anyway, who will refuse to get Dragon Age: Origins on PC or Mac free of charge?
Thus, in order to become the owner of this RPG already today, you have to:
1) download and install Origin for your PC or Mac if you haven't done it yet;
2) add the game to your library till the 14th of October;
3) install Dragon Age: Origins in any time you want.
After you complete all these steps, you cannot choose but plunge into the rich world of Thedas, explore its beauty and complete your main mission - become a Grey Warden and help the king of Ferelden to fight against the Darkspawn. And in order to remember you how this game looks like and what awaits you here, the employees of EA's online-shop have published new short Dragon Age: Origins video, presented below.
Also, we'd like to specify that in this case the publisher offers the basic version of the game, which doesn't include the huge Dragon Age: Origins - Awakening add-on, launched at the beginning of 2010. Besides, the project's creators warn the gamers about the possible errors and bugs in this RPG, but they ask not to worry about them too much, because generally these problems are minor. And if after launching the game, you see a pop-up saying "Servers cannot be found," just simply click "OK" and try to skip the similar messages in future.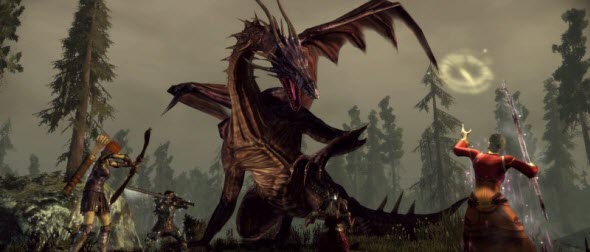 Do you want to get Dragon Age: Origins for free or you aren't interested in this game? Did you like the new Dragon Age: Origins video? Let us know in the comments below.