The Dragon Age: Inquisition DLC titled Jaws of Hakkon, which was launched on PC and Xbox One last week, has got its release date on the rest platforms. The developer of this action-RPG - BioWare studio - has shared the pleasant news for the owners of PS4, PS3 and Xbox 360 in its Twitter account.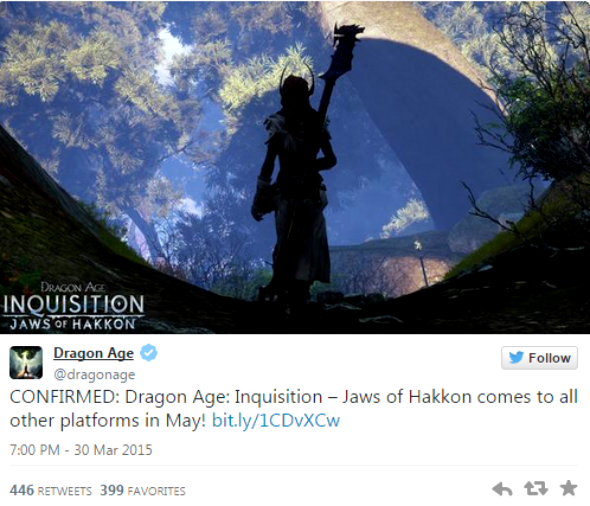 According to the official message, the new Dragon Age: Inquisition DLC will be available on the above listed platforms in May. However, it's still unknown on which day the launch is planned. Let us remind you that many players were quite offended by such a division. Then, BioWare studio tried to explain that the decision to release this Dragon Age: Inquisition DLC on PC and Xbox One first was made according to the terms of an agreement on exclusivity between Microsoft and EA.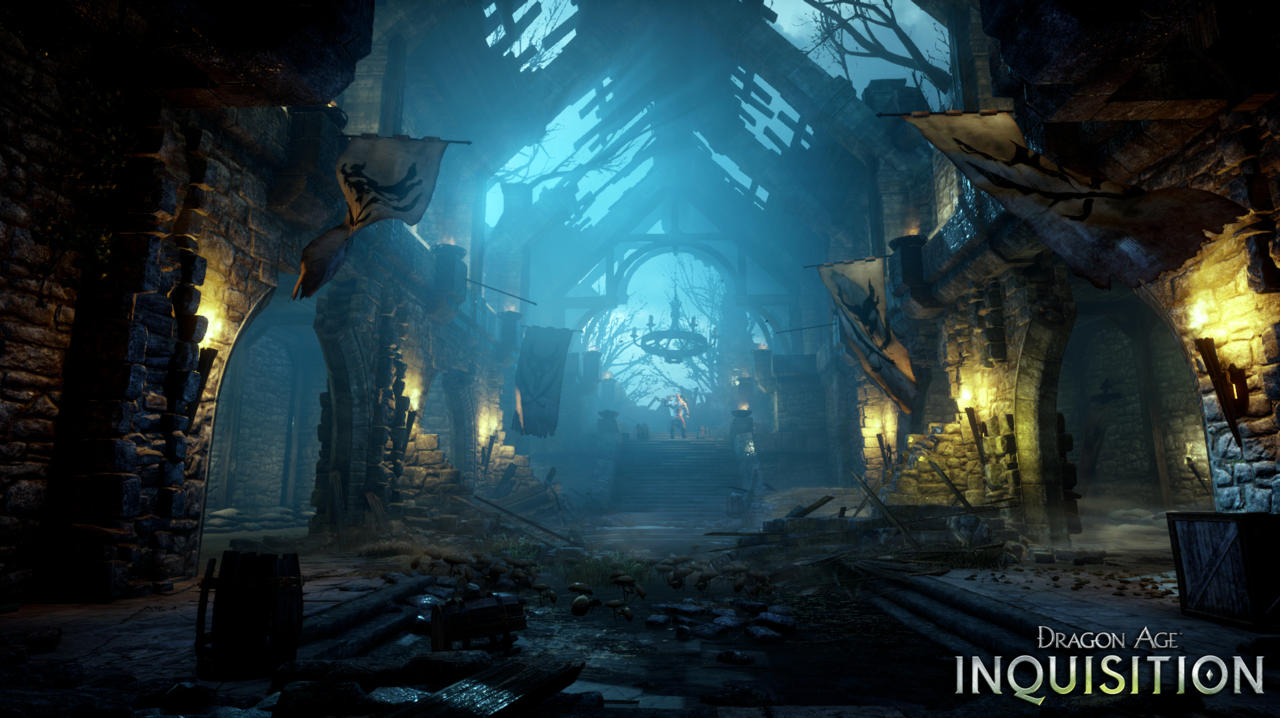 In the Jaws of Hakkon expansion, the gamers will embark on an adventure to the undiscovered terrains - the southern mountains of Thedas, - where the wild Avvar tribes live. The players will have to find out what happened to the last Inquisitor and a dragon that he followed. This and many other scary secrets are hidden in the ancient Tevinter fortress, which is to be explored. Besides, this Dragon Age: Inquisition DLC includes the new strong enemies, the legendary powerful weapons and equipment. An epic battle against the war god, who aims to destroy the world, will be the conclusion of the Jaws of Hakkon expansion.
By the way, BioWare has announced the sign up for the beta of the seventh Dragon Age: Inquisition patch on PC. So, if you're interested, you can apply for the upcoming testing by following this link.