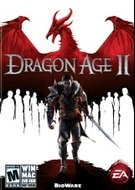 Among all RPG games one of the most famous is Dragon Age II. Although the game was released in the 2011, it still remains one of the most popular and beloved around the world, despite the constant release of the new projects. There're variety of weapons, unique locations, and also fun and exciting storyline that is wanted to go through over and over again! If your dream about traveling, fighting with the Evil and feeling combat excitement - the Dragon Age II game is for you! You will be able download Dragon Age II free during the events time in the digital stores.
Release date
The Information is specified.
Yesterday, BioWare studio launched one more Dragon Age: Inquisition update. This patch is available for free on PC, PS4 and Xbox One.
by Olga Smiyanenko
2015-08-11
2558 views
BioWare studio has shared the unpleasant news for the owners of Dragon Age: Inquisition on the last-gen consoles. According to the developers, unfortunately, the versions of the RPG on the mentioned platforms won't get the additional content any more.
by Olga Smiyanenko
2015-07-08
2423 views
The Dragon Age: Inquisition DLC titled Jaws of Hakkon, which was launched on PC and Xbox One last week, has got its release date on the rest platforms. The developer of this action-RPG - BioWare studio - has shared the pleasant news for the owners of PS4, PS3 and Xbox 360 in its Twitter account.
by Olga Smiyanenko
2015-03-31
2349 views