It seems that not only Rockstar has decided to open the pre-sale of the Grand Theft Auto V PC version and share the information concerning the gifts for those players who effect this deal. Ready At Dawn studio has also revealed which bonuses the gamers will get in case they pre-order The Order 1886. Let us remind you that the future project comes out on February 20th as an exclusive for PS4.
As it has been revealed, the players who pre-order The Order 1886 will be rewarded with a DLC titled The Knight's Arsenal. It contains two packs - Red Lightning and Arsonist. They include two special suits for the main character - Sir Galahad - and the new types of weapon - the Arsonist Rifle and the Arc Rifle prototype. The last one shoots with the devastating energy clusters.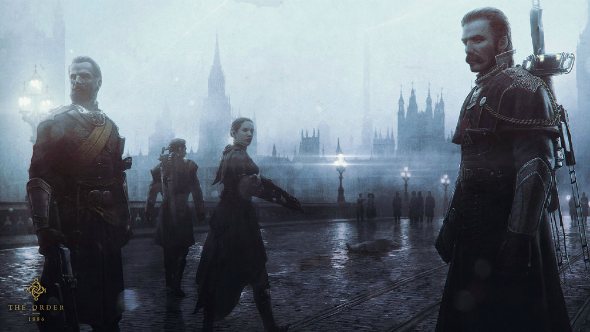 But these are not all surprises. If the gamers pre-order The Order 1886 in the GameStop store, another pleasant bonus expects them - an add-on titled Knight's Endurance. It includes the Desert Khaki uniform, which is made from the impenetrable material, as well as the healing Endless Blackwater for the injuries and the Blacksight Regeneration ability to take down the enemies.
Also, don't forget that there's the future project's Collector's Edition, which is available for purchasing now. Find out about its content by watching this video.
And in conclusion, we'd like to show you the latest The Order 1886 trailer. It contains the information about the pre-order and the feedbacks about the forthcoming game from some players.