After numerous rumors, which have been spread online recently, Sony has decided not to keep a secret any longer and has announced Uncharted: The Nathan Drake Collection. This edition will include three games of the popular action-adventure series - Uncharted: Drake's Fortune, Uncharted 2: Among Thieves and Uncharted 3: Drake's Deception - which will be released on PS4.
Uncharted: The Nathan Drake Collection is dedicated to the upcoming launch of the new (and probably the final) instalment in the franchise - A Thief's End project. Let us remind you that it has to come out in early spring 2016. The future bundle will hit the European market on October 7th, 2015. The North American players will be able to appraise Uncharted: The Nathan Drake Collection two days later - on October 9th.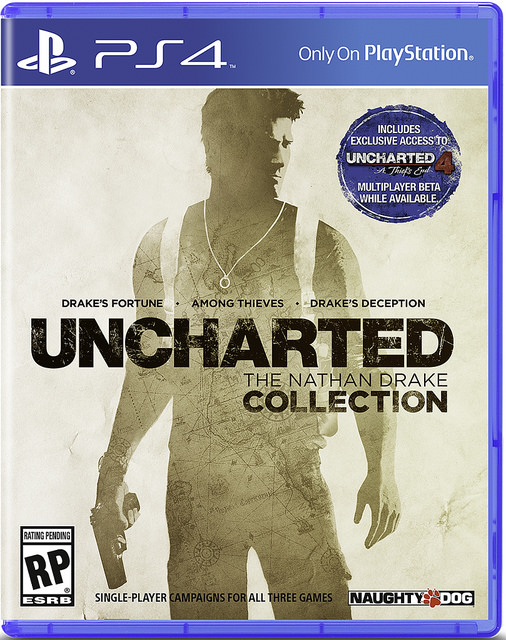 Well, as it was expected, all three games, which are included into the edition, will have the high quality. The developers will improve graphics, textures, lightning and other visual effects. Of course, the project will run at 1080р and 60fps on the current-gen console from Sony. Also, all games will get some new trophies for completed missions and a Photo Mode.
By the way, Uncharted: The Nathan Drake Collection is already available for pre-order at the official PlayStation store. All who will buy the bundle before its release will receive several pleasant bonuses. Thus, the players will get the Nathan Drake Pack with the Golden AK-47, the Golden 92FS gun and several iconic outfits for the main character. Also, all gamers who pre-order Uncharted: The Nathan Drake Collection will be given an exclusive dynamic theme for PS4.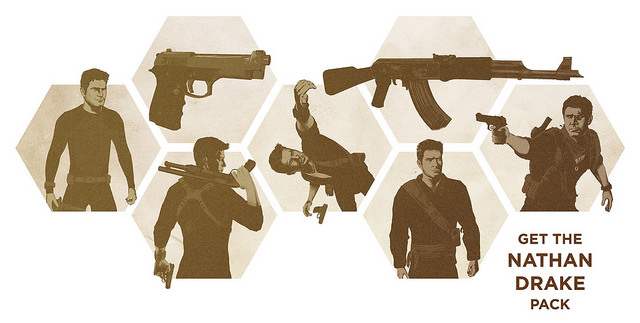 And the most pleasant gift for those who will buy the abovementioned edition will be access to the multiplayer beta of Uncharted 4: A Thief's End game. Currently, there's no information about its terms.