Recently, Naughty Dog studio has specified the Uncharted 4 release date. Let us remind you that earlier the launch of the final instalment in the popular action-adventure series was scheduled for spring 2016. According to the official information, the Uncharted 4 release date is set for March 18th. As you remember, the project will hit PS4 as an exclusive.
However, the Uncharted 4 release date is not all news from Naughty Dog. The company's representatives have also revealed several special bundles of the future game.
So, the first Uncharted 4 edition is a Special one. It costs $79.99 and includes the following content:
Blu-Ray disk with the game;
exclusive steelbook;
48-page hardcover art book from Naughty Dog and Dark Horse;
sticker sheet;
character upgrades and some bonuses available in the project's multiplayer mode.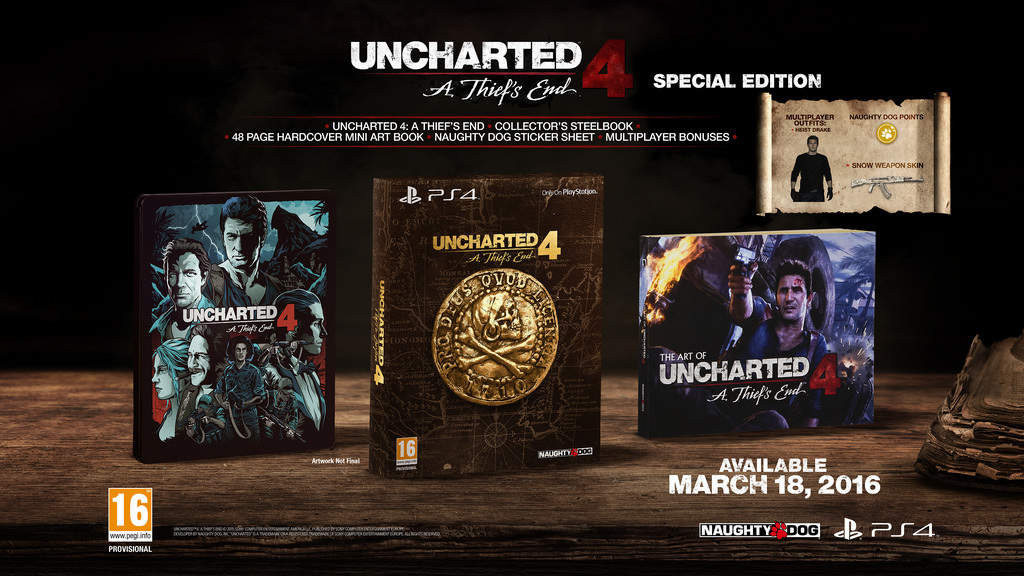 The next Uncharted 4 edition is titled Libertalia Collector's Edition. It's priced at $119.99. This bundle contains all above listed content and more:
12-inch premium Nathan Drake statue;
additional outfits and weapon skins that will be available in the multiplayer;
dynamic theme for PS4.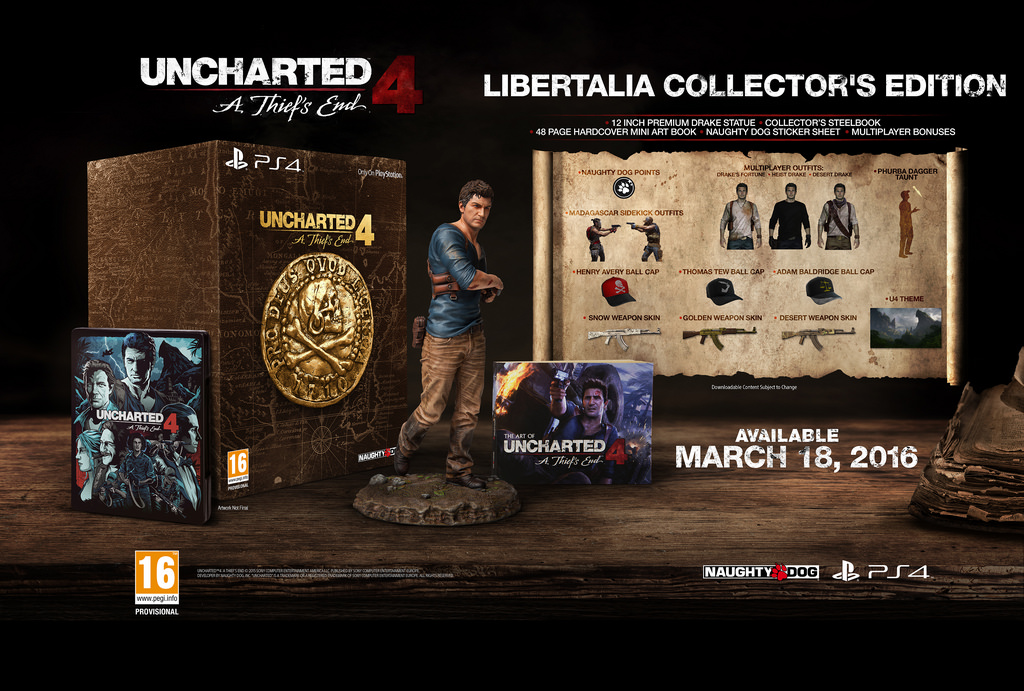 Naughty Dog has also prepared several variant for those who likes purchasing digital bundles. The first one - Digital Standard Edition - includes:
copy of the game;
two Drake's outfits for the multiplayer;
two weapon skins;
the Phurba Dagger Taunt;
special points from Naughty Dog.
The second Uncharted 4 edition in digital format contains all listed above plus:
one more outfit and weapon skin;
Thomas Tew and Adam Baldrige;
Triple Pack that gives access to the upcoming DLC and two future packs for the multiplayer;
instant unlock of two multiplayer customization items.