Less than a week ago, we told you about the first patch for PC version of the incredibly popular Grand Theft Auto 5 game, and today we hasten to share the freshest information about the project's second one.
Thus, yesterday, Rockstar's employees released the second update of GTA V on PC - 335.1, - which not only fixed lots of recently found bugs but also brought some changes. But let's talk about everything in order. First of all, the fresh update of GTA V on PC has fixed numerous issues with Rockstar Editor and the clips' creation in it, the characters' stuck in the clouds while restarting the Humane Labs Heist, the incorrect saving of characters' faces when transferring the last ones from Xbox 360 or PS3 to PC and changing genders while editing their appearence. Besides, the new patch of GTA V on PC:
- has fixed the incorrect display of the time's amount remaining for file downloads;
- has brought the correction, which saves all player's settings when restarting;
- has resolved the problem, which has decreased the maximal frame rate in some cases;
- has corrected the bugs, which have caused the crash of the project's Steam version after its launching and the launcher buttons' covering by the windows of the abovementioned service;
- has fixed the problem, which has shown the pause menu without player input.
Also, the fresh update of GTA V on PC contains the change, which doesn't let the gamers buy more vehicles than their properties can store, and an option in the main menu, which allows launching a video card benchmark test.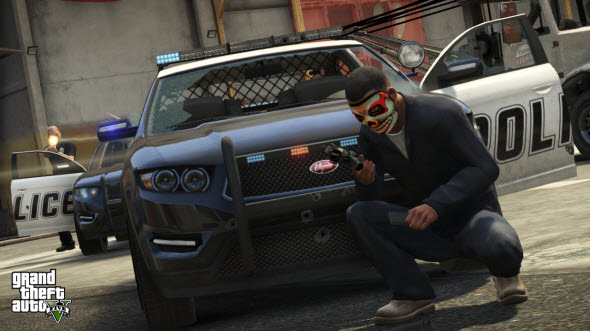 Have you already downloaded the second patch of GTA V on PC? Has it fixed all problems in your game? Write us in the appropriate section below.