Recently, we've rejoiced the fans of Dragon Age series, having told about the release of the second patch for the third instalment in this franchise, and now we would like to share the good news for those who like The Last of Us, or, to be more exact, its improved version - Remastered.
Thus, yesterday, Eric Monacelli - the community strategist at Naughty Dog - revealed lots of fresh information about the new The Last of Us Remastered DLCs in the Playstation's European blog. First thing, which we'd like to tell you, - is the release date of the fresh add-ons. According to the official information, the upcoming 5 The Last of Us Remastered DLCs will be available already this evening. All packs are destined for the multiplayer mode titled Factions.
First add-on is named Tactical Weapons Bundle and costs €2.99. It includes 4 types of weapons: the tactical shotgun, the frontier rifle, the burst pistol and the crossbow. Each of them can be bought separately for €0.99. The second The Last of Us Remastered DLC is titled Risk Management Survival Skills Bundle and can be purchased for €3.99. It offers 5 skills: Lone Wolf (allows you to survive temporary when you are away from your team), Second Chance (gives a free health kit when you have nothing), Jack of All Trades (grants the grab-bag level 1 skills at discount), Lucky Break (allows you to get more ammo) and Lethal Efficiency (lets you perform a faster neck snap when accomplishing a special mission). The third add-on - Misfit Head Item Bundle - is available for €6.99. This pack will offer you the different peculiar accessories: the ski googles, the smiley mask, the viking hat and many others. The fourth and fifth The Last of Us Remastered DLCs - Gestures Pack 2 and 3 - cost $2.49 each and provide you with 8 exclusive gestures together.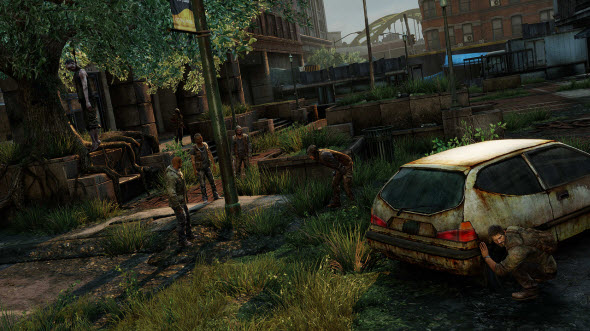 Finally, in order you to imagine how all these items look like, the developers have published a short trailer, which we offer you to watch right now.
Did you like the video? Which The Last of Us Remastered DLC would you prefer to buy first? Write us below.