Almost two weeks ago, ILL-Gotten Gains Update: Part 2 along with the new huge GTA V patch - 1.28 - were launched for all versions of the project. A bit later, it became known that the fresh update caused a range of problems, about which the players reported to the Rockstar's support service. The main complaints were related to the missing of various vehicles from the gamers' garages and the decreasing of the frame rate in the PC version of this action-adventure.
And yesterday, Rockstar employees announced the launch of the new update, which fixed the problem with the low framerate in the mentioned version of the game. The freshest GTA V patch weighs 91MB, and it is already available for download. Besides, the developers have told that the update 1.28 has also impacted the performance of some modifications in the project's Story mode, and now they can work incorrectly. The project's creators have also reminded that officially the mods aren't authorized, and it means that they are neither supported nor tested by the company's employees. Due to this fact, some Title updates may cause various problems in them. As for GTA Online, here, the mods, which give the players an unfair advantage or disrupt the gameplay, will be monitored and blocked afterall.
Besides, yesterday - on the 20th of July, - the game's creators annnounced an interesting offer, under the terms of which the players can take part in The Humane Labs Raid and gain double RP and the additional in-game currency. More details about this event, which will last till the 26th of July, are available here.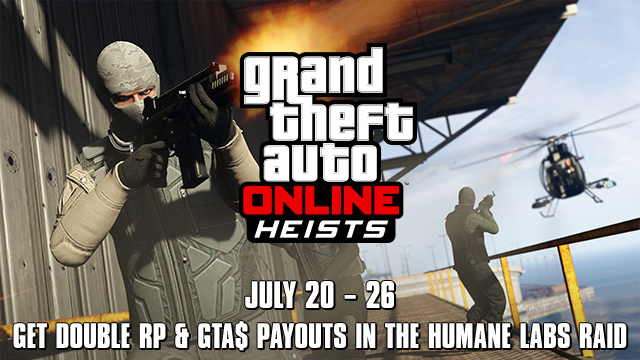 Have you already dowloaded the fresh GTA V patch? Has it fixed the problem of the low framerate? Let us know below.