In order to celebrate the launch of the popular action-adventure on PC, PS4 and Xbox One, Rockstar has announced the exclusive GTA V soundtrack, which will appear as a special limited edition on December 9th, 2014.
This GTA V soundtrack titled The Music of Grand Theft Auto V will be released in two versions - the CD and the vinyl ones. It will include 59 songs from such artists as Twin Shadow, ASAP Rocky, Yeasayer, Tyler, Wavves, The Creator, Flying Lotus and others. Also, the edition will contain the original tracks, which were written specially for the project by Oh No, Tangerine Dream, The Alchemist and Woody Jackson.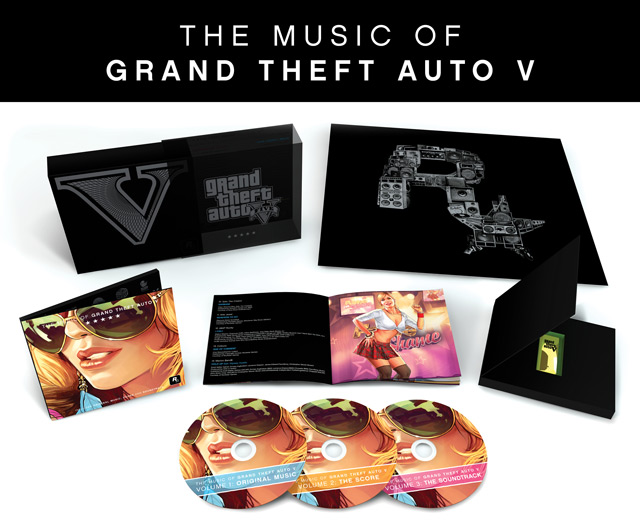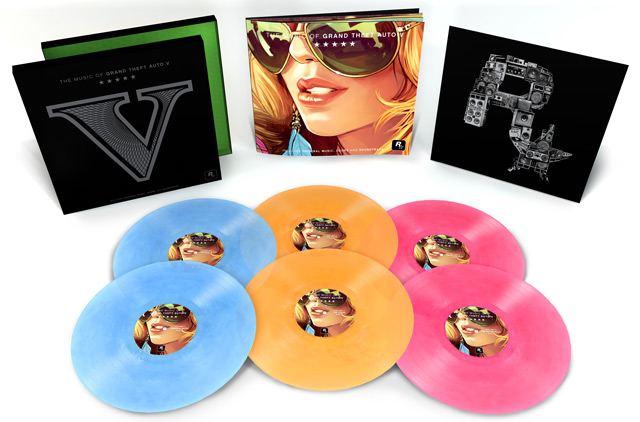 The total amount of the GTA V soundtrack's copies will reach to 5000. They will be available for purchasing all over the world. The CD version will include three discs. In addition to them, the players will get a golden USB drive, an art book and a poster. The vinyl edition will get six plates of different colors, an exclusive poster with lithography and a booklet with the project's screenshots.
According to Rockstar, the fans will be able to buy the abovementioned GTA V soundtrack at "top online and physical record stores".
Also, let us remind you that this evening IGN will demonstrate the exclusive gameplay footage of GTA V on PS4 and Xbox One. This news has been announced in the portal's official Twitter account: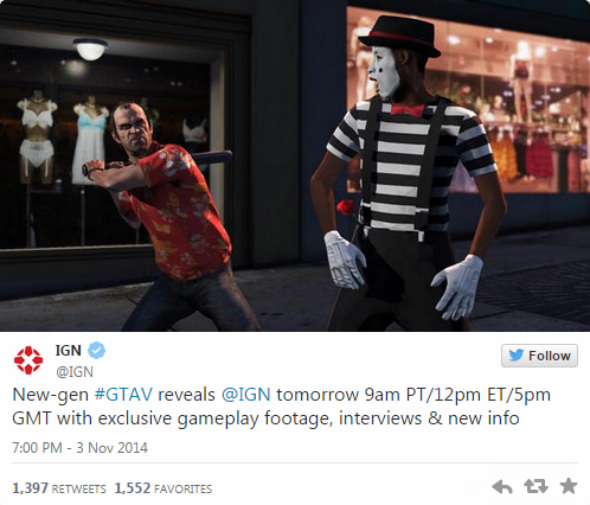 The updated version of GTA V on PS4 and Xbox One will be out on November 18th. The game's PC version will hit the market on January 27th, 2015.