NetherRealm studio continues rejoicing the fans of the recently released instalment in the Mortal Kombat fighting series with some new content. Thus, yesterday, the players got another Mortal Kombat X DLC titled Kold War. The latest add-on contains the costumes, which are created in the Soviet style of the Cold War period, for such characters as Sonya Blade, Kano and Sub-Zero. This Mortal Kombat X DLC is a paid one. It can be purchased on Steam and at the official PlayStation and Xbox online stores for $3.99. As far as it's known, Kold War DLC isn't included into the project's Season Pass.
But this pack is not all, about which the developers have told recently. As the project's producer - Ed Boon - has written in his Twitter account, all gamers will be able to dress their favorite characters up in the new outfits, among which the costumes dedicated to Brazil are.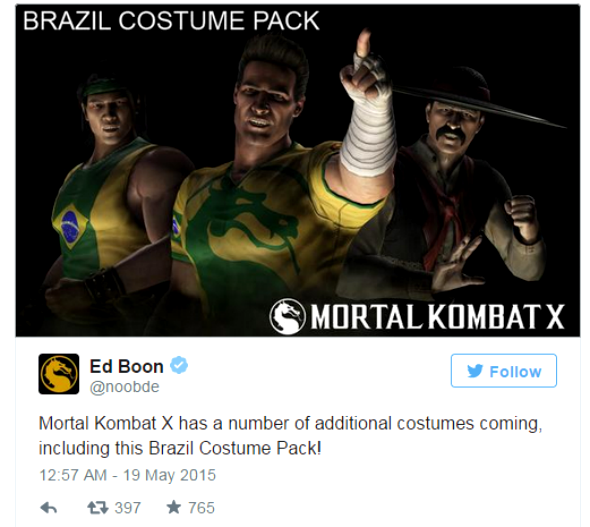 The next Mortal Kombat X DLC - Brazil Costume Pack - will add a Soccer suit for Johnny Cage, a Capoeira outfit for Liu Kang and a Gaucho costume for Kung Lao.
The Ed Boon's message has confirmed the information about the new add-on, which leaked online at the end of last week. However, it's not specified yet whether this Mortal Kombat X DLC is a part of the game's Season Pass or not.