Recently, Overkill Software studio has announced the latest Payday 2 DLC titled The Diamond Heist. On the company's official site, the first trailer of the upcoming add-on, the release of which will take place tomorrow - on December 16th, - has appeared.
According to the information, the voice in the video belongs to the additional playable female character named Clover. Currently, there isn't much information about her, but the shooter's developers have promised to share more details about this secret heroine already today. It's likely that she will join the team of the robbers. Such a conclusion follows from the leaked image, which depicts a new female mask: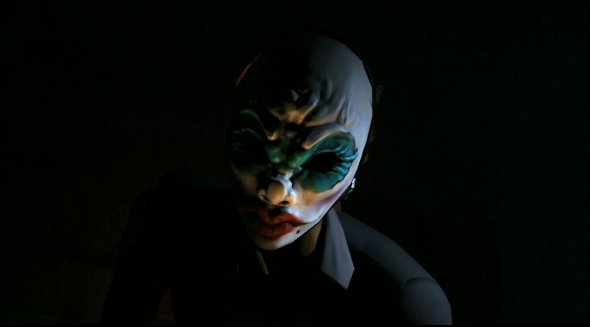 The future Payday 2 DLC is priced at $6.99. The players will have to find a mysterious diamond. The legend says that the history of this gem has started since the times of Genghis Khan. During many centuries, the various great rulers were its owners, however, the diamond brought them nothing but destruction, curse and death. The last reference about the jewel was dated from the end of World War II. But several decades have passed, and now it's located in America. So, your mission is to find the diamond in any way.
By the way, the pack with a new character - Clover - will be sold separately from the expansion. It's priced at $4.99.
Besides the trailer, the new Payday 2 DLC has got several screenshots, which we'd like to show you: