In August 2014, the employees of Codemasters  - the developer of the popular racing simulator series titled Colin McRae Rally - published a couple of mysterious posts in the company's official Twitter account, which hinted at the creation of the new instalment in this franchise. And already today, we've got another confirmation of these suppositions. 
Thus, only a few hours ago, the developers published a very interesting post in the studio's official Twitter account. The new message tells that the company is looking for a graphics programmer, who will be working on the new "DiRTy little game". It seems that DiRT 4 game is this new creation. Besides, in the company's official blog, it is mentioned that Codemasters is expanding and that's why is looking for the new developers to work on the Grid and DiRT franchises. And it lets us suppose that the studio has the big plans concerning these two series and it may happen that the anticipated DiRT 4 game will be the first one in the list of the company's new projects.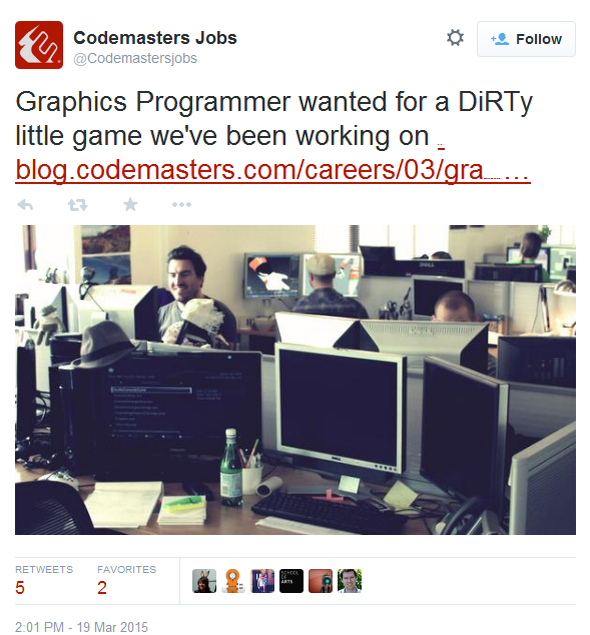 We'd also like to remind you that the previous instalment in this series - DiRT 3 game - was released in May 2011 and got lots of positive feedbacks from both the critics and the players.
And what do you think about this news? Do you anticipate the launch of DiRT 4 game? Write us below the article.