We are sure that lots of players anticipate the launch of the next instalment in the popular Tomb Raider series. And naturally, they would like to know when Rise of the Tomb Raider game will become available for purchase.
Thus, recently, Rise of the Tomb Raider release date has been noticed on the game's official page in the French department of Amazon store. Let us remind you that the upcoming game is a temporary exclusive of Xbox, and it is supposed to be launched on these platforms sometime at the end of this year. And according to the details, which are published on the game's page at Amazon France, Rise of the Tomb Raider release date is set for the 13th of November 2015.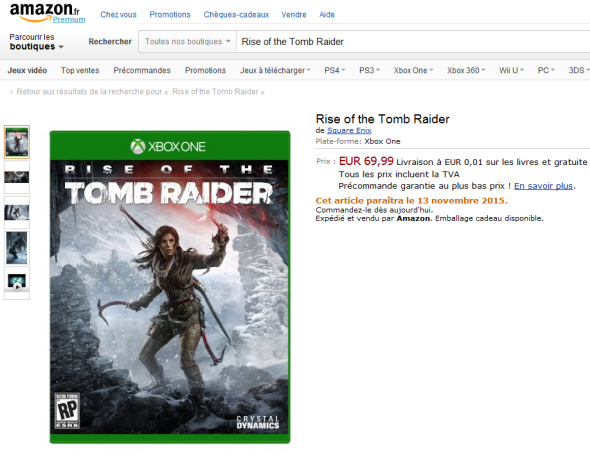 Besides, the same department of this store contains the information about the launch dates of two more Xbox exclusives - Forza Motorsport 6, more about which you can read here, and Halo 5: Guardians. As it's mentioned there, Forza Motorsport 6 release date is planned for the 18th of September, while Halo 5: Guardians launch will take place on the 27th of October 2015. So far, this information is neither confirmed nor denied, that's why we ask you to treat it with a grain of salt.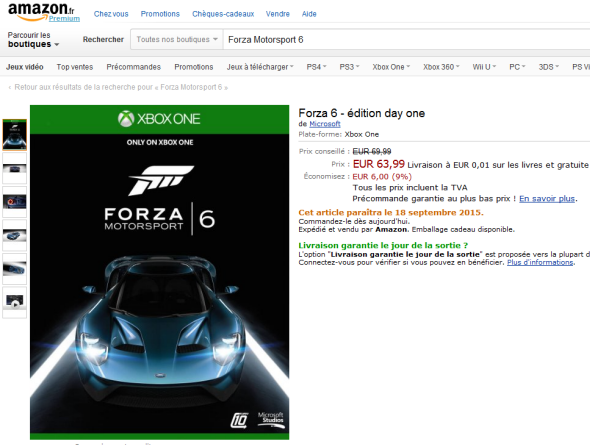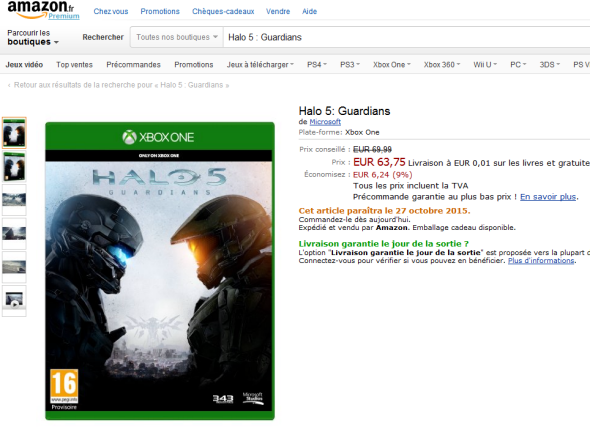 What do you think about it? Do you believe that these projects' release dates are trustworthy? Let us know below.