So, the highly-anticipated release of the next GTA Online DLC - Heists - has taken place today. For the current moment, the new expansion is available on all platforms - PS3, PS4, Xbox One and Xbox 360. By the way, as it's reported, the add-on's size is about 5GB on the current-gen consoles. And on PS3 and Xbox 360, the launched GTA Online DLC requires less space - only 1.3GB.
Due to the release of the new expansion, Rockstar has told which new GTA Online achievements the players will be able to get in case of successful completing of the set tasks. Also, the developers have announced some special bonuses. However, the gamers can earn them only once. But first things first, so, here are the new GTA Online achievements:
Live a Little. The player has to spend $8.000.000 of in-game money on the vehicles included into the add-on;
Dead Presidents. This GTA Online achievement is given for the completing of such missions as The Fleeca Job and The Pacific Standard Job as a crew member or a leader;
Be Prepared is assigned for the Heist Setup task;
Shot Caller. The gamer has to invest his hard earned money to prepare a heist;
In the Name of Science is given for completing The Humane Labs and Series A Funding missions as a crew member or a leader;
Parole Day requires the successful results and the mentioned above status in The Prison Break mission;
Four Way. As a leader, the player needs to set the following attribution of profits - 25% per each team member;
Mastermind requires getting 25 platinum medals in both final and setup heists;
Can't Touch This. The last GTA Online achievement is given when the gamer completes the final mission without any damage.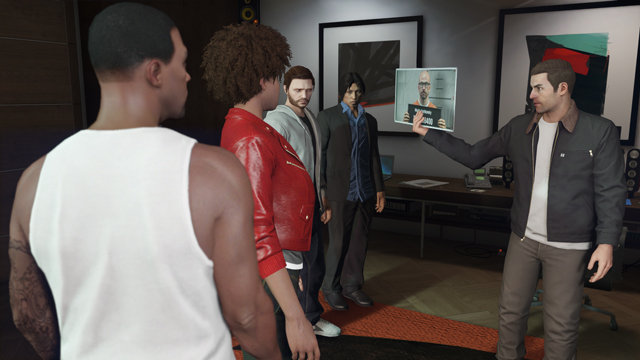 As we mentioned before, besides the GTA Online achievements, the players can earn the additional cash by accomplishing the special bonus tasks:
Loyalty Challenge. Complete all the missions in the stated order without any changes the team's line-up in order to get $1.000.000;
First Time. The players receive the money by completing each final heist for the first time;
Criminal Mastermind Challenge. The players can earn whole $10.000.000 by accomplishing the missions in order without any changes in the team and not having lost a single life;
All In Order Challenge requires completing all tasks (including the setup ones) in the stated order. The bonus is $1.000.000 of in-game cash.
So, what do you think about the listed GTA Online achievements? Have you downloaded the latest DLC yet?