The themed GTA Online update titled Festive Surprise was launched on December 18th. According to the information from the Rockstar studio, this DLC could have been downloaded till January 5th, 2015, however, recently, the developers have stated that its duration is extended. And now, we'll tell you why Rockstar has decided to make such a decision.
As you surely know, on Christmas Eve and during further several days, the users of PSN and Xbox Live faced some problems in the work of these services. The troubles were caused by the attack of hackers - a group called Lizard Squad. In three days the connection was restored, but Rockstar has decided to make a compensation to the GTA V players for the lost time and the inconveniences. The studio has written about it in its Twitter account: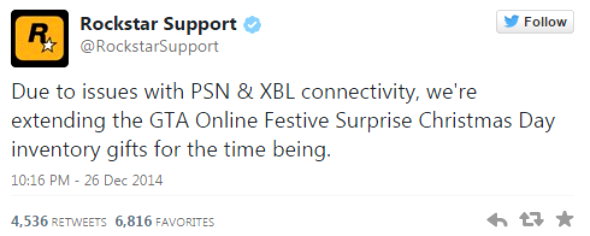 Surely, such a move from Rockstar is right. Now, the fans of the popular action-adventure will be able to catch up and enjoy all the holiday bonuses, which the GTA Online update includes, to the full. Let us remind you that the add-on contains the new masks, types of weapon and vehicles, the ability to play snowballs as well as display the fireworks and more. You can find the detailed information about the content of the above mentioned expansion by following this link. Unfortunately, the studio hasn't specified till which date the DLC is valid.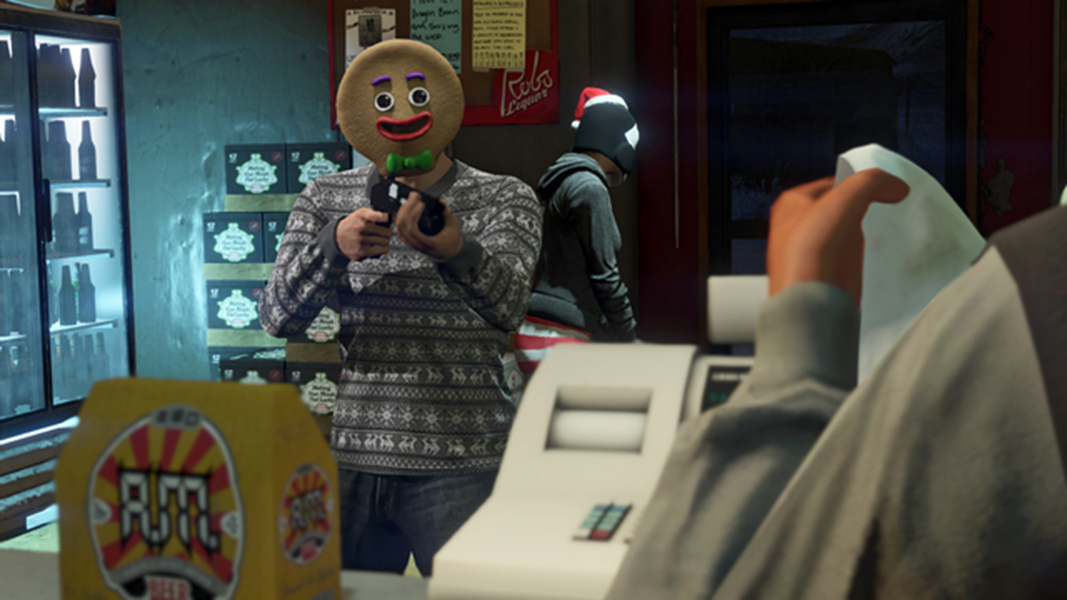 And in conclusion, we'd like to share some news about the version of GTA V on PC. As you remember, the other day, there have been a lot of rumors that the developers are going to announce the project's system requirements on December 25th. However, it didn't happen. And now, there's unconfirmed information that the official system requirements of GTA V on PC will be revealed at the beginning of 2015. Well, let's wait and see. The game's release on PC is planned for January 27th.