If you're hearing about the upcoming highly-anticipated Fallout 4 release everywhere you go, but you've got no idea what the previous games in the series look like, don't get upset. Specially for you, Bethesda company - the creator of the franchise - has prepared a special pack titled Fallout Anthology. Yesterday, this bundle was officially announced at QuakeCon 2015 in Dallas.
Fallout Anthology is a complete collection of all instalments of the popular RPG series for PC (well, except for the forthcoming one, of course, and Brotherhood of Steel Edition). It includes:
original Fallout;
Fallout 2;
Fallout Tactics;
Fallout 3: Game of the Year Edition and Fallout: New Vegas Ultimate Edition;
all previously launched updates and add-ons to the listed above projects.
Besides, Fallout Anthology contains a special cool box designed as a mini atomic bomb. All included disks will be kept in it. By the way, the developers left a place in this package in case you will buy a physical copy of the new game.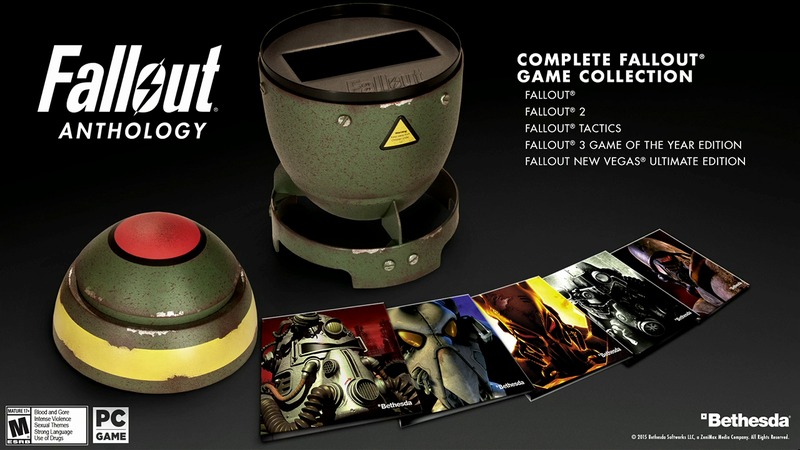 Fallout Anthology will come out on September 29th in NA and on October 2nd in Europe. It's priced $49.99. Let us remind you that the release of the new part in the series will take place on November 10th on PC, PS4 and Xbox One.