At the meeting with the investors, which took place the other day, Ubisoft told about its future plans, revealed the latest Assassin's Creed news as well as presented quite interesting sales statistics of the company.
Thus, the Ubisoft's CEO - Yves Guillemot - has stated that the Assassin's Creed Victory game - the next instalment in the highly-popular franchise - will be based on the technologies and the engine, which were used during the creation of the previous part in the series - AC Unity. Anticipating the further questions concerning the numerous bugs, which the players have faced in the last released project, Guillemot has assured that such situation won't repeat again. According to him, then, the problems arose because of totally new engine that was developed specially for AC Unity. It turned out to be not very easy to work with. He has also added that all made mistakes have been analyzed and the Assassin's Creed Victory game will be created considering the received experience.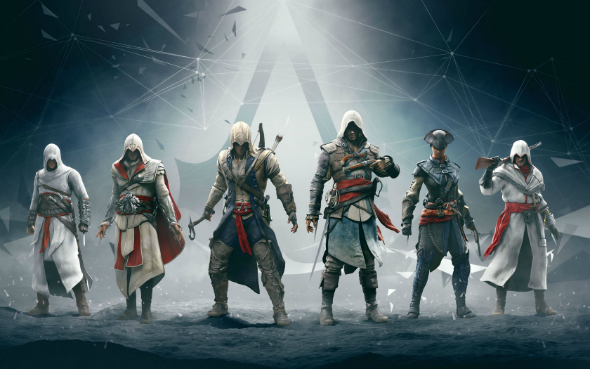 Besides that, the approximate terms of the new instalment's release have been also revealed. Thus, taking into account the period of the next fiscal year, the Assassin's Creed Victory game will hit the market sometime between April 2015 and March 2016. However, such projects as AC Unity and AC Rogue have been launched fairly recently, so we should probably expect the release of the next part in the series by the end of 2015. Ubisoft will reveal more information about the future games in May.
Also, at the meeting, the fresh news about the film adaptation of the famous franchise have been presented. Guillemot has stated that the Assassin's Creed movie have already gotten all official permissions and its shooting will start very soon.
It's been reported that the upcoming Assassin's Creed movie starring Michael Fassbender (Inglourious Basterds, X-Men: Days of Future Past) will hit the cinemas at the end of 2016. The world premiere of the motion picture is planned for December 21st - a week later the launch of the Star Wars spin-off.
And finally, we'd like to share with you some interesting sales statistics for the past fiscal year from Ubisoft. According to the official data, since November 2014, 10 million copies of AC Unity and AC Rogue have been sold. The shipments of another sensational game - Far Cry 4 - have gained 7 million units. The sales of The Crew racing simulator amount to 2 million. And the shipments of Watch Dogs have risen up to 10 million.
Are you waiting for the Assassin's Creed movie and the next game in the series?