One of this year's most anticipated games has already come out, and many players around the world have begun to explore the beautiful world of the third instalment in the popular The Witcher action-RPG series. GameSpace team has also tried out this project and is ready to share its impressions with the players who aren't sure if this game is worth of their money or not. Thus, right now, we are glad to present you our The Witcher 3: Wild Hunt review.
First of all, we'd like to specify that The Witcher 3: Wild Hunt game is really huge and diversified in all meanings of this word, that's why today we won't be able to describe all game's composants, but only the most important and interesting among them.
We'll start with the project's world. As you do remember, earlier CD Projekt RED employees stated that The Witcher 3: Wild Hunt's world is significantly bigger than the one of GTA 5. And it's really the truth. The action-RPG's world has turned out to be so big and diversified that you will have to spend many hours there just in order to explore it, enjoy its amazing landscapes and appraise the work of the graphic designers, who have drawn each leaf, sprig and small bush in detail. Believe us, this world won't leave anyone cold. Besides, in the different corners of The Witcher 3: Wild Hunt world, you will be able to complete various missions and quests. You are able to start the main campaign or take on the side quests, which there are a lot, to play the card game titled Gwent, to craft, to voyage, to hunt the monsters or to do many other interesting things. The list of avalaible activities in The Witcher 3: Wild Hunt impresses a lot. For example, if you want to start any mission right now, then you should find a notice board in the city, read one of the notifications, and it will automatically open a side quest. Its completion can lead you to some distant corners of The Witcher 3: Wild Hunt's world. As for quests, they are all different and interesting, so you don't even have any chances to get bored. Two other moments, which make this world more realistic and the missions more vivid and unique, are the dynamic weather and the day/night cycle.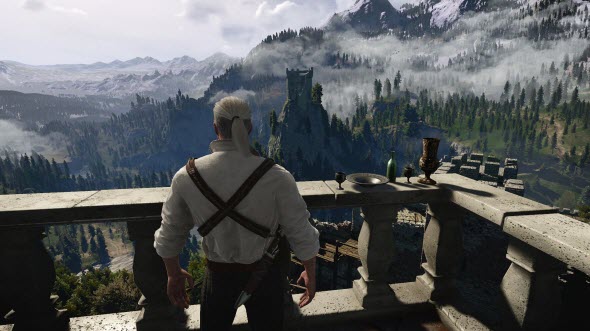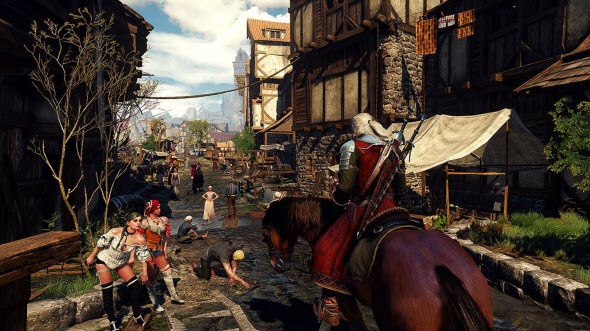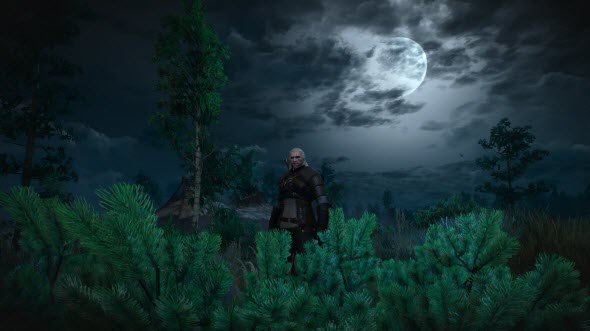 The description of the game's world is not all about which we want to tell you in this The Witcher 3: Wild Hunt review. We would also like to describe some other project's important composants. We have been pleased with the interface settings, which not only allow you to adjust everything according to your tastes and habits but also let you activate the tips, which can lead you to the numerous interesting places on the map. Besides, we have been rejoiced with a quantity of actions available to do for Geralt. For example, if you have no desire to complete any missions now, then you can take care of yourself, visiting a hairdresser or a barber, try to gain some money, start learning the Bestiary book - the one, which is telling about the monsters and the potions against them, - to craft some useful materials or to power level your character. For instance, it's not so easy to get some money here, but still there are a couple of ways how you can earn them. So, you can gather a loot, complete different contracts, craft the various herbs and then sell them, or in the extreme case you can even make a loan in a bank (!). As for power leveling, it is always a hard task, but it easier to get the next level by competing some missions than by killing various beasts. Another interesting thing is related to the ways of the protagonist's recovery. Besides food, Geralt can "improve" his health while meditating. It seems so interesting, doesn't it?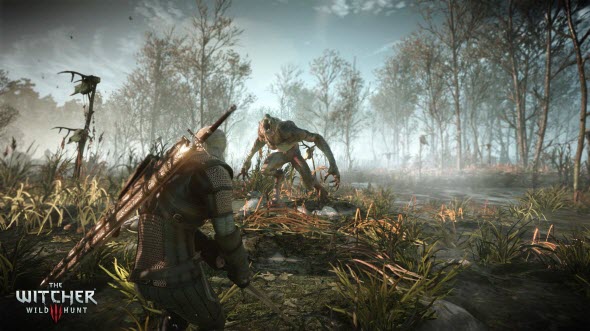 One more good moment, which we'd like to describe in this The Witcher 3: Wild Hunt review, is the quality of dialogues and voice acting. Both these points are made on a good level and add a bit more emotionality to the game, allow sharing the feelings of the characters and even becoming a part of all actions, which take place on the screen.
Certainly, there are also some negative moments, and we will tell you about them further in our The Witcher 3: Wild Hunt review. First of all, it's a question of bugs. Thus, on the game's launch, many players faced a big number of issues and problems. Among them there are various crashes, lags, the low frame rate and its decreasing, the blocage in some cut-scenes as well as some mouse display problems. Besides, the PC version of the project has an issue related to the impossibility of The Witcher 2 savings' transfer, while the console ones have a problem of a small print, which doesn't let players read the text on the screen while they are sitting somewhere on a sofa.
In conclusion
Our The Witcher 3: Wild Hunt review has come to its end, and it means that we have to put some mark to this project. Summarizing all abovementioned things, we think that The Witcher 3: Wild Hunt game is really interesting, rich and unbelievably exciting project, but, taking into consideration its numerous bugs, we just can't put the highest mark to this action-RPG, but nevertheless it deserves 9.5 points.