In tribute to the launch of PES 2016 today, Konami has laid all cards on the table and has told about its content. According to the developers, they tried to add more more various abilities and options into it comparing to the previous year. Already now, the players can find out what to expect once the new project comes out this autumn.
Firstly, in PES 2016 demo, all difficulty modes are presented. Besides, there's an ability to turn off pass support (for the experienced gamers) and an option of choosing the match duration (7-10 minutes).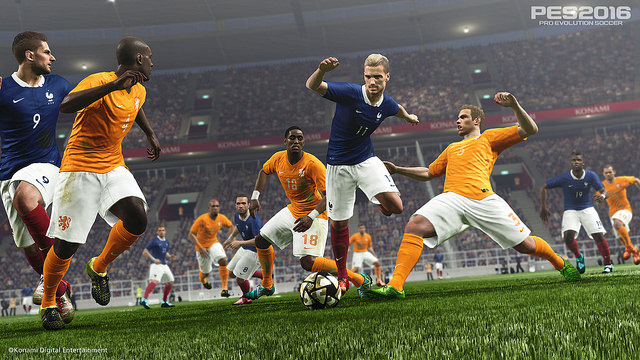 Also, for the first time ever, demo PES 2016 allows players to switch between day and night as well as compete under different weather conditions on two fields - Juventus Stadium and Arena Corinthians. In addition, Konami has decided to show a special ball created in honor of the franchise's 20th anniversary.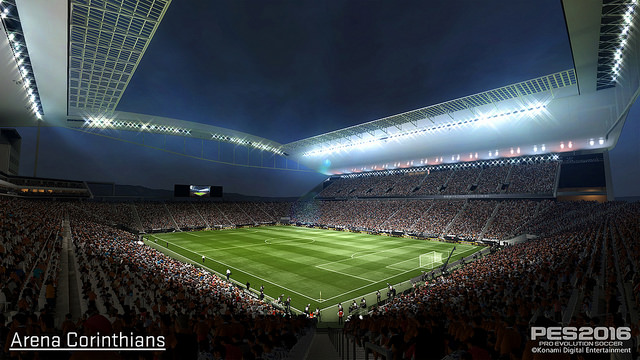 Among the teams that are available in PES 2016 are the following ones:
Juventus (Turin, Italy);
AS Roma (Rome, Italy);
Bayern Munich (Munich, Germany);
Corinthians (São Paulo, Brazil);
Palmeiras (São Paulo, Brazil);
two national teams - Brazil and France.
The next instalment in Pro Evolution Soccer series will come out on September 15th in NA and on September 17th in Europe. You can pre-order the upcoming project at Amazon right now.
Let us remind you that earlier Konami announced that it will no longer support PES 2014 game online.