Despite the recent release of the new The Witcher 3: Wild Hunt action-RPG, the developers of this project actively launch not only various patches but also some free content for it. Thus, as you remember, two free The Witcher 3 DLCs with one additional quest and the Yennefer's alternative look were announced last week. And yesterday, CD Projekt RED studio reported about the launch of two more free packs.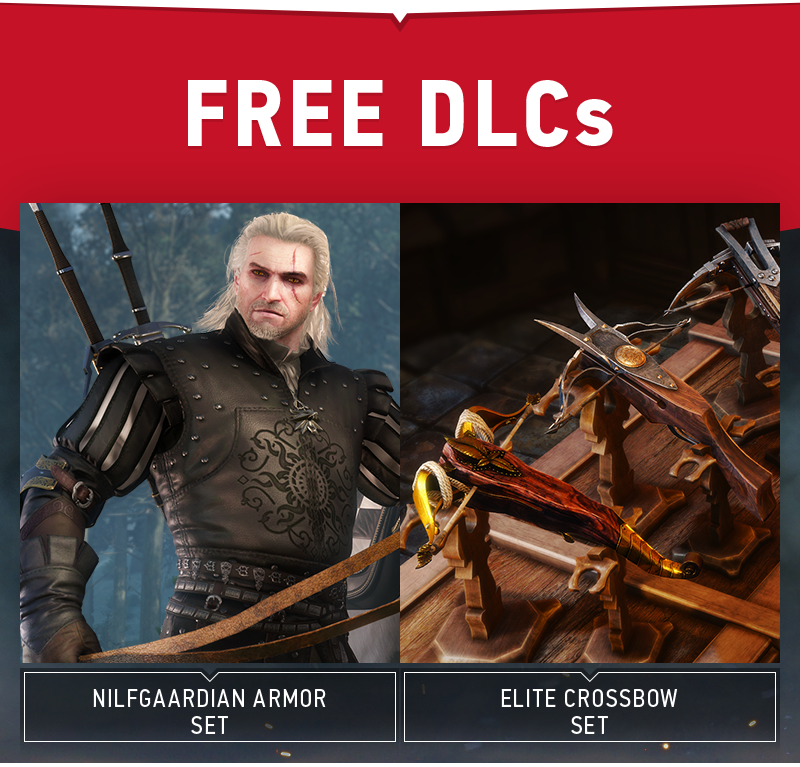 Both add-ons will become available for download already this week. The first of new The Witcher 3 DLCs is titled Nilfgaardian Armor Set. As you have probably guessed, it will contain a kit of new outfits for the main character - Geralt - as well as for his horse. The second The Witcher 3 DLC will include three elite crossbows. Both two abovementioned add-ons are supposed to hit PC, PS4 and Xbox One the same day without delay.
Let us remind you that not long time ago CD Projekt RED announced two scale The Witcher 3 DLCs which will bring about 30 hours of gameplay to this project. You can find out more details about them by following this link.
By the way, the developers have reported that 1.04 patch with numerous fixes and improvements is available on PS4 and Xbox One in all regions. And today or tomorrow, the project's PC version will get the next update - 1.05. It's also intended to stabilize and optimize the performance of the new action-RPG.