As you remember, a couple of weeks ago, the news about the Telltale's Game of Thrones, which is to be released by the end of this year, appeared online. However, the exact launch date wasn't specified then. And yesterday, another teaser of the future project was published in the official Twitter account of the developers.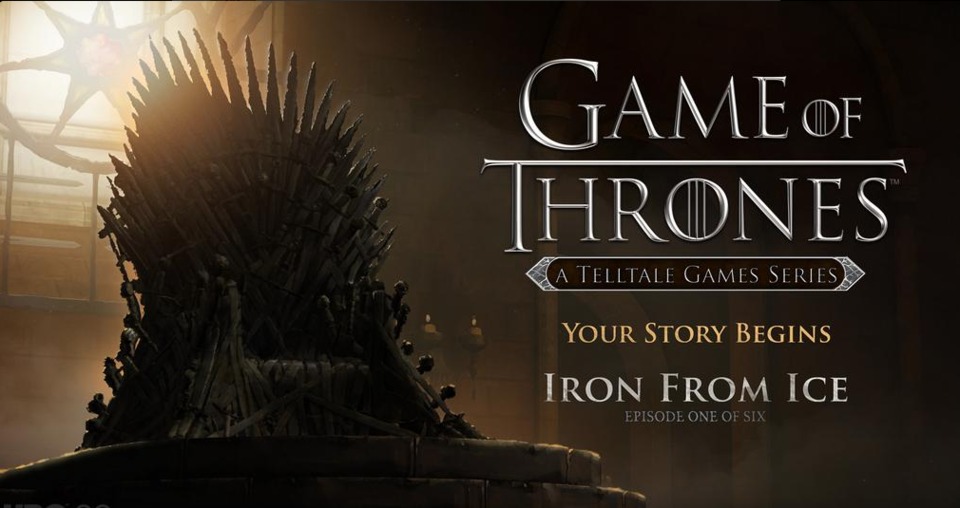 The image is also provided with the following text: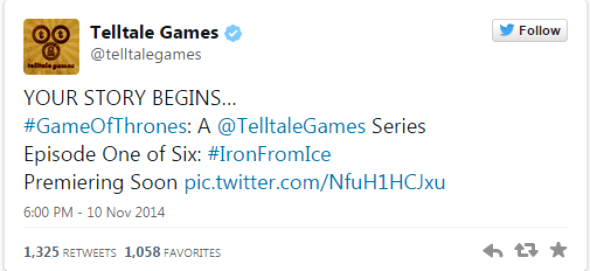 Well, according to the message the story will begin very soon, but again any concrete release date isn't mentioned in this teaser. Besides, another important element, which is noticed in the published message, is that the Telltale's Game of Thrones will consist of six episodes. The first one is titled Iron from Ice.
It seems like the developers enjoy keeping the secrets and making the fans nervous. We hope that little time is left until the forthcoming project hits the market.
By the way, a while ago, the Telltale's Game of Thrones got some fresh details. Thus, in one of the interviews, the studio's vice president - Steve Allison - has told that the instalment will have five playable characters from the same family. The decision made by one of them will automatically influence on the other heroes. Also, the story will be told on behalf of several characters. Besides, the interplay and conflicts between the different houses and families in Westeros will become the adventure's key moments.
So, do you think if the first episode of the Telltale's Game of Thrones will come out in December or in November after all?