Two pleasant news at once have been prepared for the fans of the released more than a month ago Dying Light survival horror. As it has turned out, the players will get lots of new content next week.
Thus, on Tuesday - March 10th, - the second Dying Light DLC titled Ultimate Survivor Bundle will hit PC and the current-gen consoles. This add-on is a part of the game's Season Pass, but it's also available as a separate purchase for $4.99/ €4.99/ £3.99 (depending on a region).
According to the information from the developers, the next Dying Light DLC will contain several supercool weapons - Buzz Killer, The Constable, Lacerator and the Night Club. Also, the gamers will get three outfits for the main character - Urban Explorer, Ninja and Special Agent.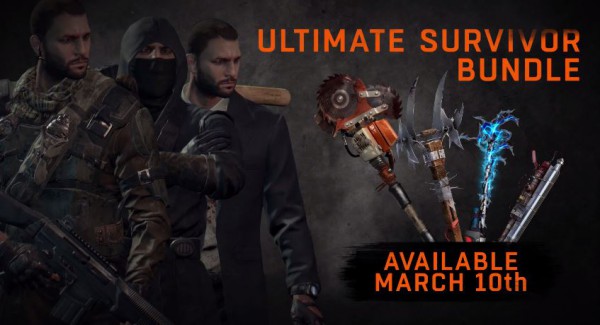 You can check out the published below trailer of the project in order to appraise all above listed content in action:
However, next week, Techland studio will please the players not only with the second Dying Light DLC. As it was promised before, on March 10th, this survival horror will get the new difficulty level - Hard Mode, - which will be brought to the project by 1.4 patch. The last one will include numerous improvements, bug fixes and minor changes in the game's balance as well.