Last week, 2K Games and Gearbox Software revealed the information about the new collection and the special edition for the fans of the Borderlands universe. You can find more details about them by following this link. And recently, the developers of the series have pleased the players with another cool news. The next Borderlands: The Pre-Sequel DLC has been announced. It's release on PC, PS3 and Xbox 360 is planned for this week - January 27th in NA and January 28th in Europe and Asia.
The next add-on - the third one - is titled The Lady Hammerlock Pack. As you've already understood, this Borderlands: The Pre-Sequel DLC will bring to the game one more playable character named Aurelia, who is a sister of Sir Hammerlock.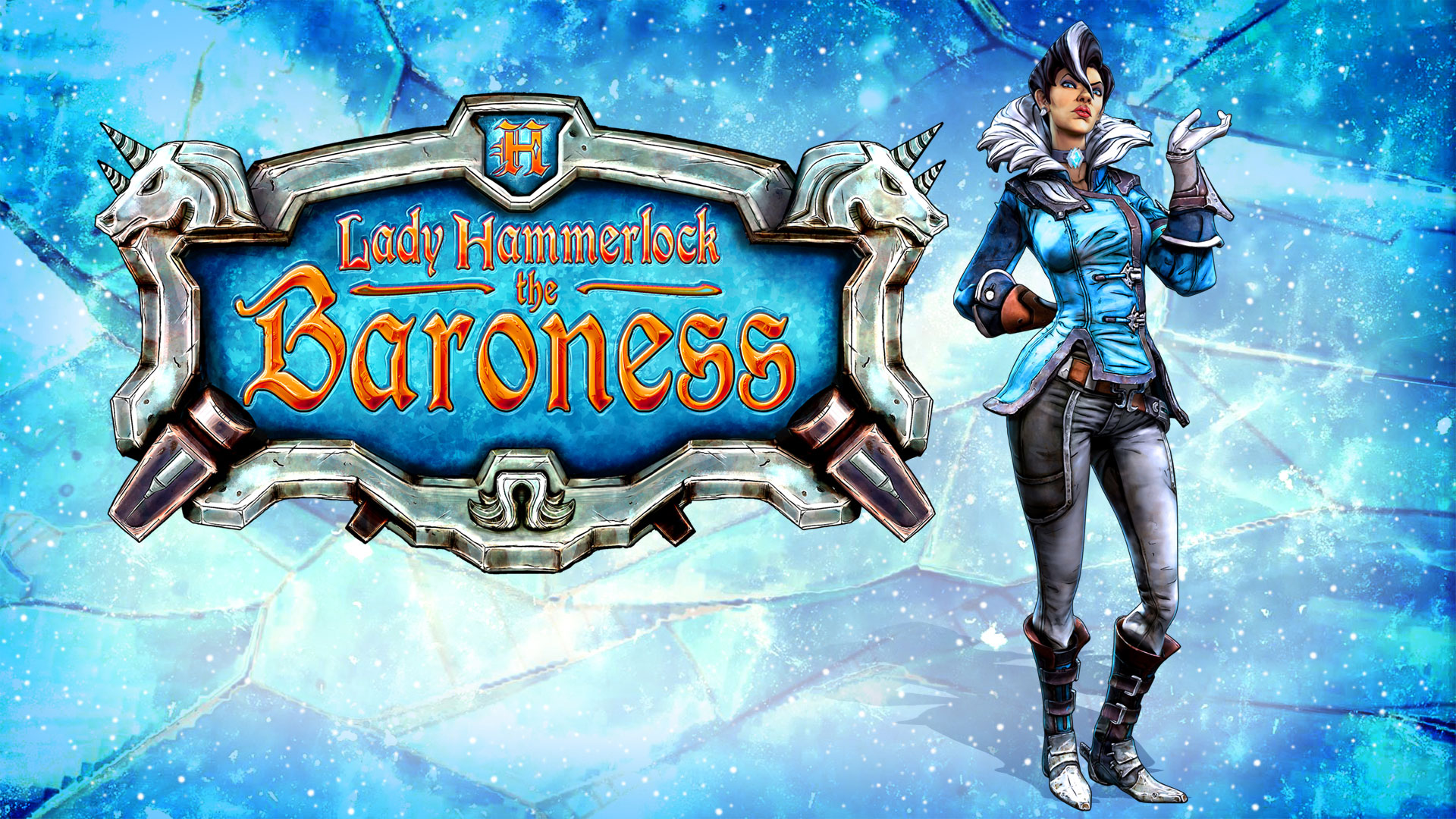 Lady Hammerlock is bored of staying at her mansion on Pandora, so she embarks on a journey to Elpis for the incredible adventures and fun, having taken an expensive gun and a mysterious Creo Diadema with her. By the way, the last one is activated by a special Cold As Ice skill. When the enemy is reached, the Diadema begins to cause him damage. Once the opponent dies, this weapon starts searching for another one.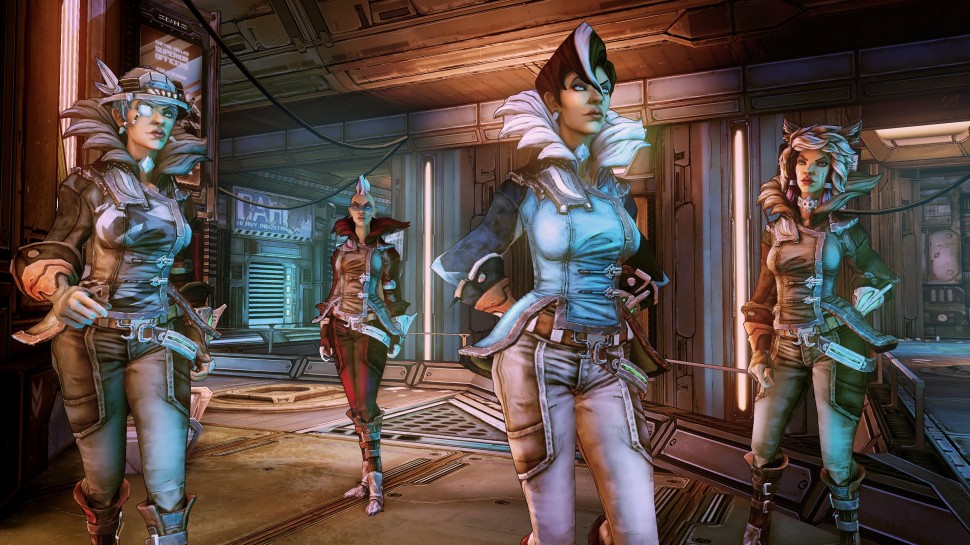 Like the other characters, Aurelia has the skills tree, which is divided into three branches - Huntress, Cold Money and Contractual Aristocracy. The first one concentrates on the precision fire. The heroine gets a nice bonus for each accurate hit. Contractual Aristocracy gives Aurelia an ability to turn one of her cooperative teammates into a servant. He will earn the additional scores for two. And finally, the Cold Money branch lets add the creo function to any gun.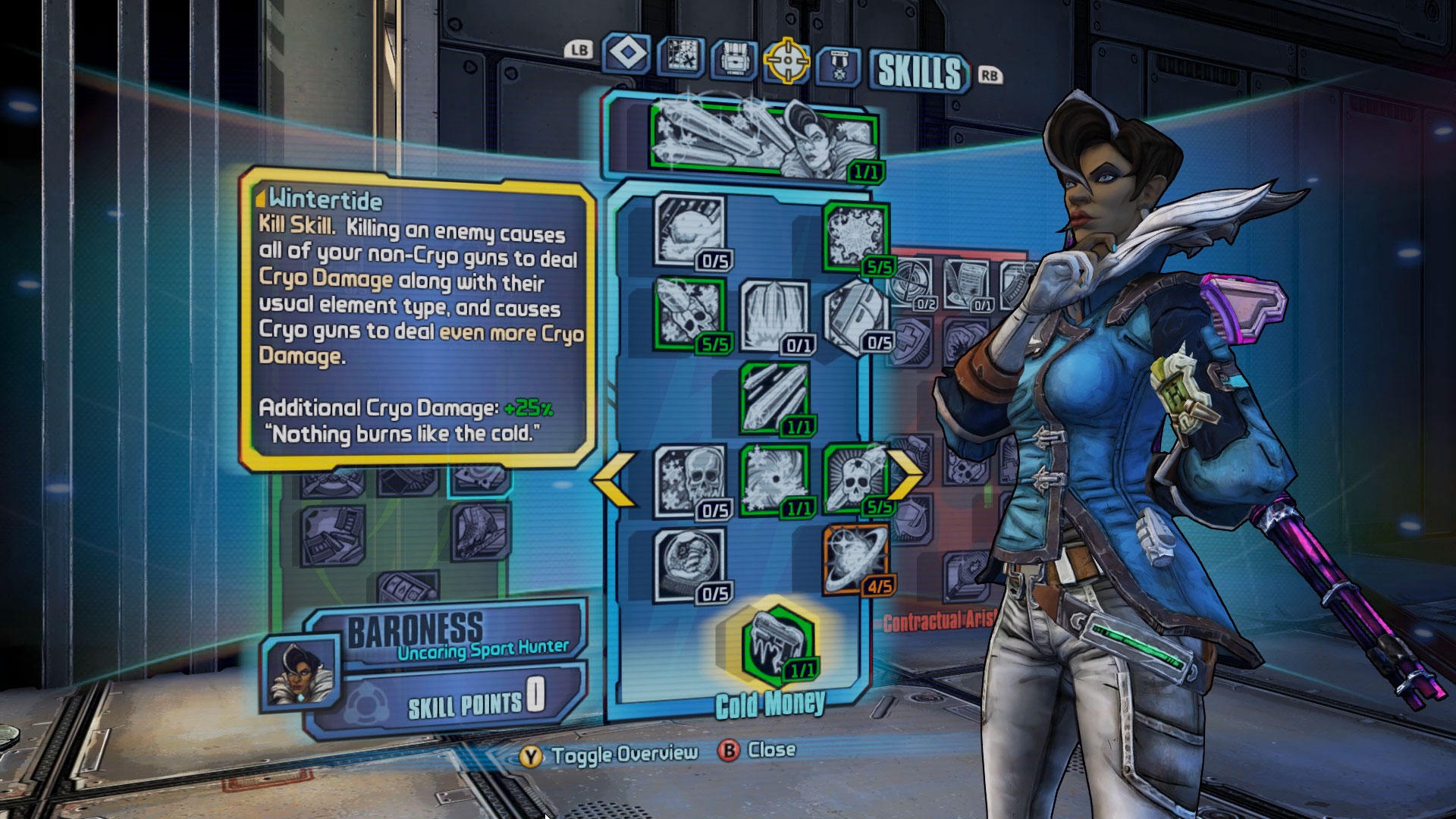 The above mentioned Borderlands: The Pre-Sequel DLC is included into the game's Season Pass, but it can also be purchased separately for $9.99.