A week ago, we told you that Electronic Arts and Respawn Entertainment studios had prepared and released Titanfall Deluxe Edition, which is available on PC and Xbox One. And today we'd like to share the information about the launch of the project's eight patch on the last-gen console from Microsoft. 
Thus, yesterday, the developers revealed the date, when this patch would hit Xbox 360, and reminded its content. According to the official information, the eight Titanfall update, which is already available on PC and Xbox One, will be released on the 1st of December on Xbox 360. Due to the fact that this patch is quite big, we will remind you about its most important innovations and changes.
So, the upcoming Titanfall update on Xbox 360 includes the following:
1) new cooperative mode Frontier Defense, in which you'll have to fight against the already familiar and new combat units of IMC. Also, now you can earn 3 stars on each map;
2) ranked play, which lets you become a leader of the ranking by out-performing the other pilots in the battles. For the current moment, this system will be available in the beta, and only the players of the 10th generation will get the invitations there. But each such gamer will have 5 invites at once for his friends and 3 more each day;
3) sudden death in the Capture the Flag mode;
4) possibility to gain 3 stars on each map in all game's modes. For each set of 30 stars you'll be able to unlock the new Titan Insignias, and in general there are 504 stars to earn;
5) ability to see the full screen minimap;
6) seven new Titan Insignias;
7) eleven burn card sets for the privates matches;
8) novelties on the Black Market: the new Titan OS Voices and the forged certifications, which let you skip all 5 tiers of a challenge;
9) two new modes: Deadly Ground and Marked for Death Pro.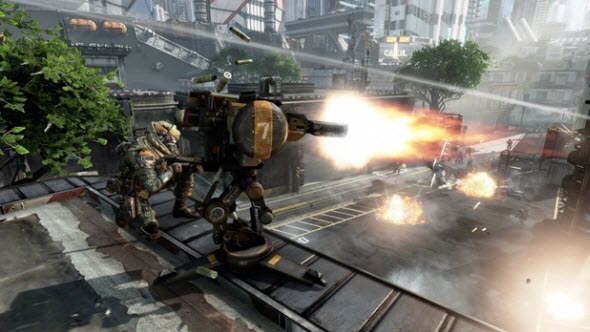 The detailded information about the mentioned above innovations as well as about the multiple improvements and fixes, which are also included in the eight Titanfall update, is available here.