Since the next part in the popular Battlefield shooter series was announced, the different information about the terms of its launch has appeared online. Thus, at first, the Battlefield Hardline release date was planned for this autumn, then the developers reported that it will come out no earlier than at the beginning of the next year. As you remember, the last delay was caused by the results of beta, which hadn't satisfied the series' creators.
And yesterday, Electronic Arts - the shooter's publisher - finally shared the latest news about the forthcoming game. As it has become known, the new Battlefield Hardline release date in NA is scheduled for March 17, 2015. The European players will be able to try this project two days later - on March 19, 2015.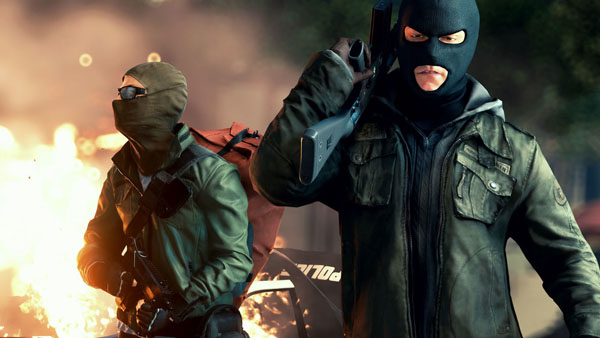 Besides the mentioned above information, the Battlefield 5 release date has also been announced. It's worth mentioning that such a title of the next part in the series is just a working one for the current moment. At the meeting with the investors, the Electronic Arts' CEO - Andrew Wilson - has presented the financial report about the studio's products and has told about the plans for the next instalment in the Battlefield franchise. He has said that even after a year since Battlefield 4 was launched, this game continues gearing up and attracting more and more new players. So, that's why the developers won't have their fans wait for the new part in the series for too long. He has noted that the Battlefield 5 release date is previously set for Q3 of 2017 financial year, specifying that this period covers October - December 2016.
Well, it appears that Electronic Arts has big plans for the future projects, including the totally new ones and the continuations of the famous franchises. Let us remind you that recently the Star Wars: Battlefront's terms of launch have been revealed. This game will become the third one in the action series with the same title.