At D23 event, two special PS4 bundles from the limited collection with a picture of Darth Vader were announced. The launch of this console will be dedicated to the release of the highly-anticipated shooter from DICE and Electronic Arts - Star Wars: Battlefront. Such PS4 bundle will consist of the mentioned console, a themed gamepad, the project's Deluxe Edition as well as a voucher for purchasing four remastered instalments: Super Star Wars, Star Wars: Racer Revenge, Star Wars: Jedi Starfighter and Star Wars Bounty Hunter. These games will get upgraded graphics and support of various achievements and trophies.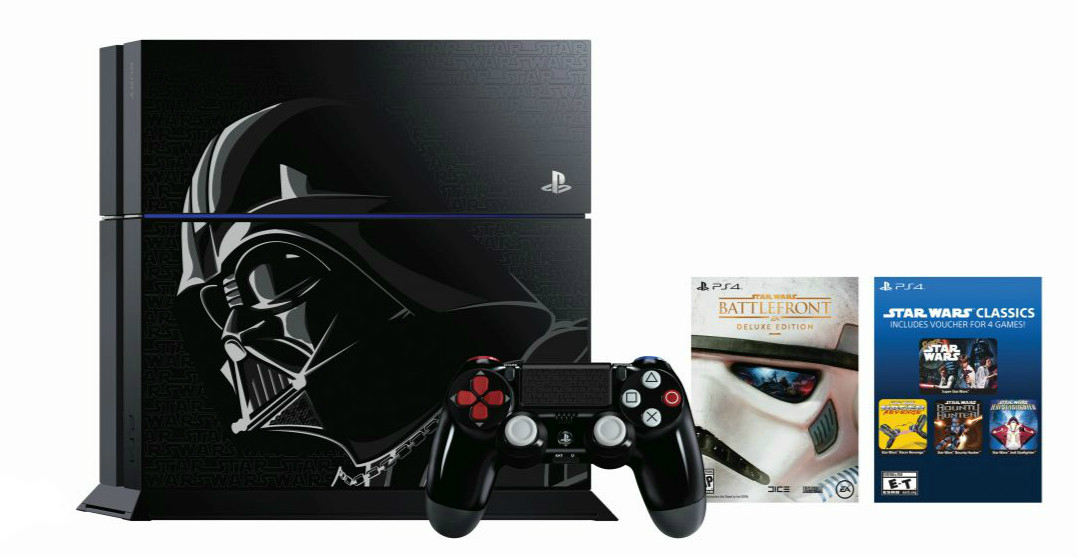 Instead of Star Wars: Battlefront, the second announced PS4 bundle with a picture of Darth Vader will contain the upcoming action-adventure titled Disney Infinity 3.0, three themed figurines of the characters - Luke Skywalker, Boba Fett and Princess Leia, - a special base and the mentioned above coupon.

Both listed PS4 bundles will be available for purchase starting from November 17th, 2015 - on the date of Star Wars: Battlefront release. Let us remind you that the launch of Disney Infinity 3.0. will be launched earlier - on August 28th in Europe and on August 30th in NA.
And finally, at D23, a concept art of Jakku planet, which will be included into the first free Star Wars: Battlefront DLC, was demonstrated. All players who pre-order the future shooter will get this add-on on December 1st. The rest gamers will be able to try it a week later - on December 8th.