TT Games and Warner Bros. companies are working on the next project in LEGO series. Such news was announced yesterday. The new LEGO Dimensions game will come out on PS3, PS4, Xbox 360, Xbox One and Wii U on September 27th in NA and on September 29th in Europe. There's no information about its release on PC.
The LEGO Dimensions game is being developed in the toys-to-life genre, which combines the usage of real and virtual objects. The new project will include many characters from such universes as DC Comics, Back to the Future, LEGO Ninjago, The Wizard of Oz, The LEGO Movie and The Lord of the Rings. The players will have to purchase the Starter Pack for $99.99. It will contain a LEGO Toy Pad (for porting the real figurines to the game), the details for making a special LEGO Gateway, three mini statues of Batman, Gandalf and Lucy Wildstyle as well as a batmobile.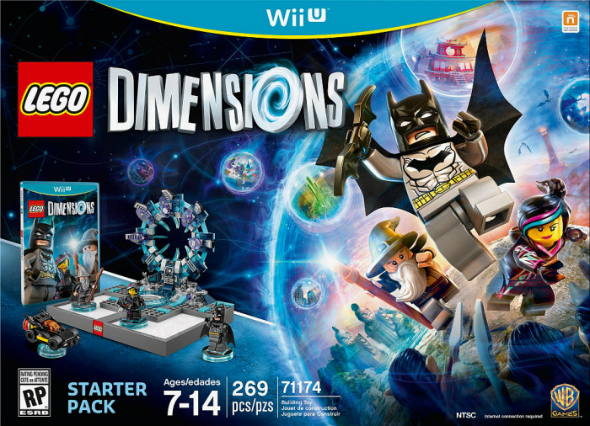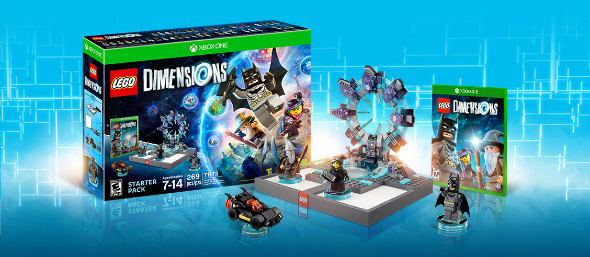 Besides, the LEGO Dimensions game will get the additional DLCs:
two DC Comics Fun Packs with figurines of Wonder Woman and Cyborg;
Back to the Future Level Pack with Marty McFly;
four The LEGO Movie Fun Packs featuring Emmet, Bad Cop, Unikitty and Benny;
The Wizard of Oz Fun Pack with The Wicked Witch of the West;
three The Lord of the Rings Fun Packs, which will include Gimli, Legolas and Gollum;
three Ninjago Fun Packs with Jay, Zane and Nya;
LEGO Ninjago Team Pack featuring Kai and Cole.
The DLCs with new levels (Level Packs) will be priced at $29.99. The Team Packs will be available for $24.99 and the Fun Packs - for $14.99.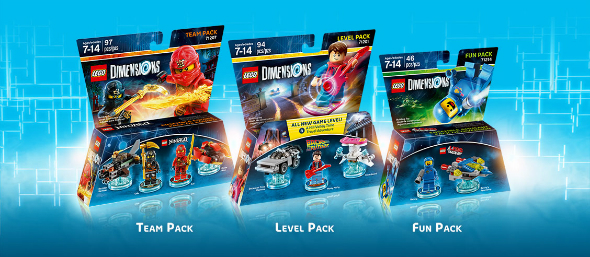 All above listed add-ons are planned to be released this year. And in 2016, the LEGO Dimensions game will get several new ones.
And in conclusion, we'd like to show you the debut trailer and screenshots of the upcoming project: