The developers have published the new Assassin's Creed Unity video, which reveals the main moments and features of the upcoming action-adventure. Some of them are already known from the previous news about this game, but the latest reel contains the totally new episodes and information. Thus, for example, Ubisoft has lifted the veil on the project's mysterious trailer titled Time Anomalies, which you can watch by this link. But first things first.
The new Assassin's Creed Unity video starts from telling about the plot, the location and the main character - Arno Dorian. As it was reported before, the map of Paris in the future action-adventure will be maximally detailed and reproduced at a scale of almost 1:1, which will make it the biggest location in the whole series' history. The abilities of PS4 and Xbox One as well as the latest PC technologies let recreating the incredibly realistic capital of France. The developers have done their best in order the players feel themselves in the epicenter of the revolution as if they are in real Paris.
The game's creators have also done a lot while working on the project's protagonist, more about which, by the way, you may learn from the Dan Jeanotte's interview. Arno Dorian has the unbelievable stealth, parkour and combat skills. Thanks to the customization system, the players will be able to make their own perfect assassin, starting from the equipment and ending the various abilities.
As for the rest of the action-adventure's heroes, among which Napoleon Bonaparte, Robespierre, Marquis de Sade and others are, the developers say that they will become the most realistic characters in the whole franchise.
The published Assassin's Creed Unity video also tells about the project's cooperative, which is designed for four persons. Here, the gamers will have to create a well-balanced team. Each member will play a key role in the mission's walkthrough. But you should remember that the team has to be excellent formed and coordinated in order to complete the task successfully.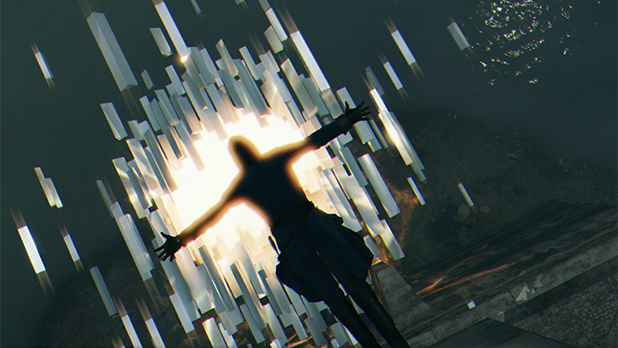 And finally, the fresh Assassin's Creed Unity video reveals a few details about one of the previous trailers about the time anomalies. Let us remind you that Arno Dorian finds himself in Paris during World War II. According to the game's creators, the assassin will fall into the time anomaly, which will lead him in 1944, when the French capital was occupied by the fascist forces. Arno must climb the Eiffel Tower and vanish the German battle planes by the machine gun. Unfortunately, these are all details about the mysterious mission, which have been told in the presented Assassin's Creed Unity video.
The next part in the Assassin's Creed series will come out on November 11th in NA and on November 13th in Europe.