The first teaser of the new project from Warner Bros. Entertainment - LEGO Jurassic World game - was shown at the beginning of February. This instalment will be dedicated to the premiere of the long-awaited movie with the same title starring Chris Pratt (Guardians of the Galaxy). Let us remind you that the new adventures on the Nublar island will start in the US cinemas on June 12th.
And just a while ago, Warner Bros. revealed the full-length trailer as well as shared some details of the future LEGO Jurassic World game. So, what will the players face in it? Despite the fact that it has such a title, the upcoming action-adventure will cover the events from all four motion pictures in the series. It will be set on two islands - Nublar and Sorna. Each level (and there will be about 20 of them) will be based on the scenes from the mentioned motion pictures. The players will be offered over 100 characters to try, including Mr.DNA.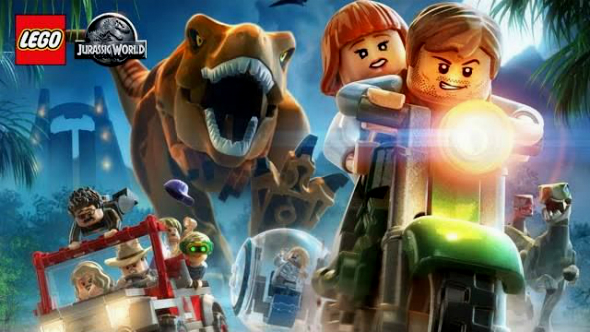 An ability to play not only as human heroes but also as some of the dinosaurs will be one of the project's main features. And the dynamic weather system will be another key element of the forthcoming action-adventure. Besides, LEGO Jurassic World game will have a cooperative mode designed for two participants. As for the players' mission, it involves finding some special amber, which contains the dinosaur DNA. It will help create and customize the rare creatures.
LEGO Jurassic World game is being developed on such platforms as PC, PS3, PS4, PS Vita, Xbox 360, Xbox One, Wii U and Nintendo 3DS. Its release is scheduled for June.