The final chapter of the StarCraft II - Legacy of the Void - was announced at BlizzCon last August. Then, the developers presented the project's debut trailer.
Yesterday, on the Blizzard's official site, the developers revealed the information about the upcoming closed testing of the future game. As it became known, Legacy of the Void beta will start on March 31st. The players will get an opportunity to try the Archon Mode, more than a dozen of new and improved units as well as the changes in the StarCraft II system of resource economy.
In the mentioned Archon Mode, the gamers will have access to the cooperative, which is designed for two participants. They will be able to control one army at the same time. The developers think that it's a great chance for the gamers to attract their friends to the project, even if they didn't hear about StarCraft II at all before.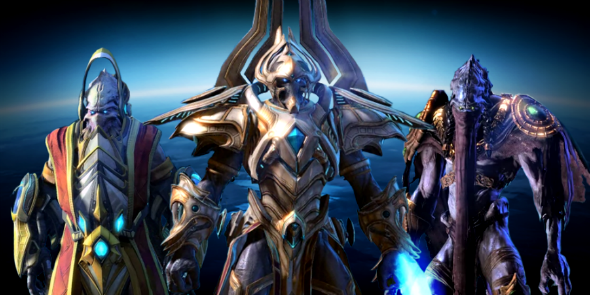 As for the new units, which will be included to the Legacy of the Void beta, they will be the following:
The Adept and The Disruptor for the Protoss army. The first one attacks only the ground targets and has an ability to teleport on short distances. The Disruptor can be used to strike the places, which are crowded with machines or people;
The Cyclone for the Terrans. This unit can attack the captured object even on the move;
The Lurker and The Ravager for the Zerg army. The first one strikes from underground. And The Ravager can activate an ability titled Corrosive Bile, which attacks like a mortar does.
The project's creators hope that the forthcoming Legacy of the Void beta will be useful for the future instalment and the players' feedbacks will help make its gameplay more interesting and thrilling. They also state that this testing will last longer that it was expected earlier. Blizzard will start sending the invitations to the beta very soon.