Just before the upcoming release of a highly-anticipated survival horror - Dying Light, - its creators have shared the information about another quite interesting project in this franchise. Soon, the players will get an opportunity to find out the reasons of the zombie outbreak, the events of which will be described in the upcoming game. Techland studio has announced the Dying Light: Nightmare Row book.
Raymond Benson, who's famous for the work on the novels about James Bond, is an author of the future tale. "Writing the origin story for Dying Light was an exciting adventure for me. I'd always wanted to try my hand at a zombie-genre tale and this gave me the perfect opportunity. The folks at Techland created a rich and intriguingly bleak setting for the game, so that gave me a wonderful and creepy world in which to play around. All fans of zombie fiction, gamers and readers alike, are in for a real treat", - Benson has stated.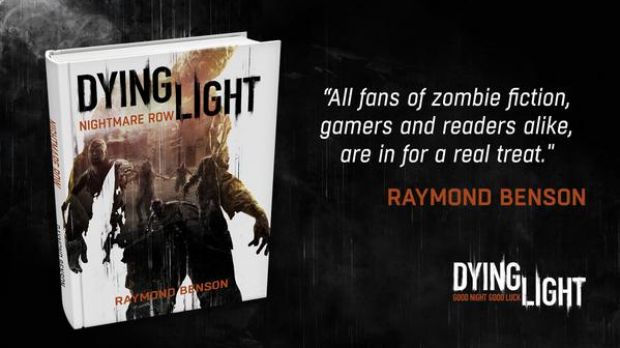 The Dying Light: Nightmare Row book will tell a story of an 18-year-old American athlete - Mel Wyatt - who participates in the Global Athletic Games in Harran two weeks before the dreadful epidemic starts. Having lost the parents due to the zombie outbreak, Mel and her little brother - Paul - have to fight for their lives in any way.
Currently, this is all known information about the future novel. Techland studio will reveal the exact release date of the Dying Light: Nightmare Row book and its price a bit later.