At Minecon 2015 event, which took place on July 4-5th in London, Mojang company not only announced Minecraft on Windows 10 but also told when to expect the beta testing of this game on the above mentioned platform.
So, according to the information from the developers of the popular sandbox project, the beta of Minecraft on Windows 10 will start at the end of the current month or, to be exact, on July 29th. So far, it's unknown how much time it will last. About 20 million players, who have a current PC version of the game, will be able to download Minecraft on Windows 10 in the Microsoft's official online store and participate in the testing absolutely for free. But the newbies will have to pay $10 for this.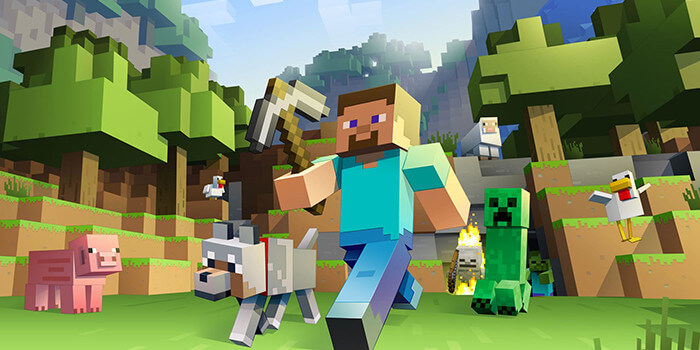 The representatives of Mojang have stated that Minecraft on Windows 10 won't replace the existing PC version. This game is separate and it's being created to demonstrate the advantages of the new OS. Thus, for example, in the multiplayer mode of Minecraft on Windows 10, the players will be able to join the owners of the project's Xbox and mobile versions. Besides, the gamers will get an ability to record the videos about their achievements and share these reels with friends. The gamepad support will be added to Minecraft on Windows 10 as well.
Also, at Minecon 2015, Mojang and Telltale Games presented the first trailer of their future game titled Minecraft: Story Mode. Its first episode will hit PC, current and last-gen consoles as well as iOS and Android sometime this year.