2K Games company has announced the popular wrestling simulator - WWE 2K15 - on PC. The exact date of its release hasn't been announced yet, but it's known that the launch of the game's computer version is set for this spring. Also, there's no information about its price so far.
According to the developers, WWE 2K15 on PC will contain the same modes, which are available in the project's versions on the current-gen consoles: Who's Got NXT, MyCareer, WWE Universe 5.0 and Who's Got NXT.
Besides, the owners of WWE 2K15 on PC will get a pleasant surprise. The game will include all previously released DLCs, which can be downloaded absolutely for free. The additional content is the following:
such fighters as Hulk Hogan and Sting;
New Moves Pack;
Path of the Warrior DLC, which lets create the legendary career of Ultimate Warrior;
NXT Arrival add-on with a new arena and several playable characters;
One More Match and Hall of Pain story DLCs;
WCW Pack featuring lots of famous wrestlers.
All in all, the version of WWE 2K15 on PC will rejoice the gamers with 36 characters, 4 managers, 46 single-player missions and 26 matches.
Considering the fact that the end of spring is only 1.5 month away, the project's launch will take place in the upcoming weeks. And while we are waiting for it, we offer you to take a look at the screenshots of the game's computer version: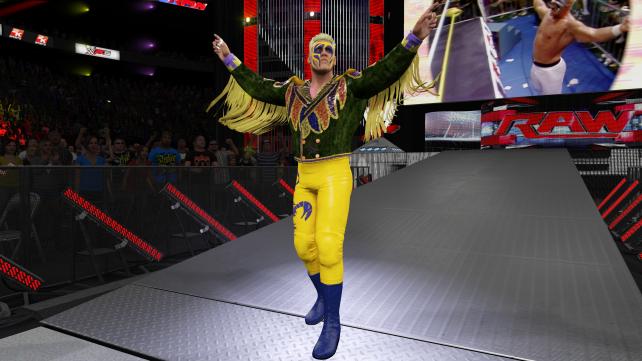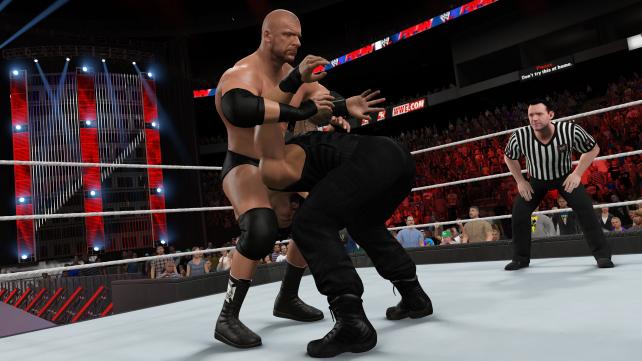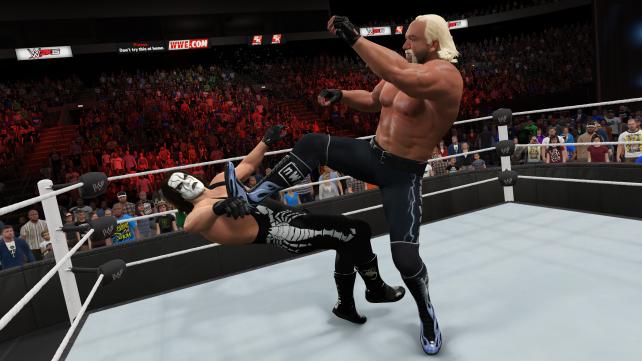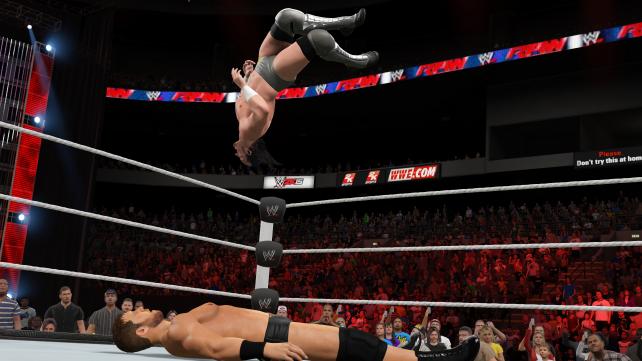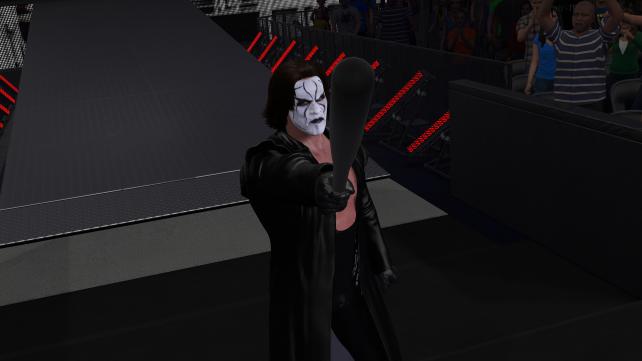 More images can be found in our FB community.
By the way, the publisher of this project - 2K Games company - has decided to please the fans of another sports simulator. Thus, on the forthcoming weekend, the subscribers of Xbox Live Gold will have a chance to play NBA 2K15 for free. 2K Games in collaboration with Microsoft have decided to give the gamers such an opportunity due to the start of NBA playoffs. Thus, all owners of Xbox One who are also the members of the mentioned above program can play NBA 2K15 for free starting from April 24th and till April 27th. If the gamers want to buy the project after this trial, all earned scores and experience will be saved and transferred to the purchased version. Also, during the specified earlier terms, a special pack, which includes NBA 2K15 and 15.000 in-game currency, will be available with a 40% discount.