If you eagerly anticipate the launch of the racing simulator titled World of Speed from Slightly Mad Studios, then, unfortunately, we have some unpleasant news for you today.
The point is that a few days ago the company's representatives told that the World of Speed closed beta wouldn't start at the nearest future as it was planned before. According to the developers, during the project's closed alpha testing, the first ones got lots of various feedbacks from the players. Having reviewed them, the game's creators have come to the conclusion that the project needs a huge number of changes and modifications, among which there is the work on the physics, the game's progression and the steer-ability. Due to this fact, the Slightly Mad Studios employees have decided to extend the alpha testing of this racing. As you understand, the prolongation of the game's alpha testing means that the World of Speed closed beta will take place later. According to the official information, the closed World of Speed beta will start sometime in the second half of 2015, and the exact date of its beginning will be announced later.
Besides, the developers have told about another one circuit, which will be presented in the upcoming racing simulator. This refers to the widely known track titled Brands Hatch, which is situated in the United Kingdom. On the screenshot below, you'll see the itinerary of the route as well as a couple of beautiful landscapes.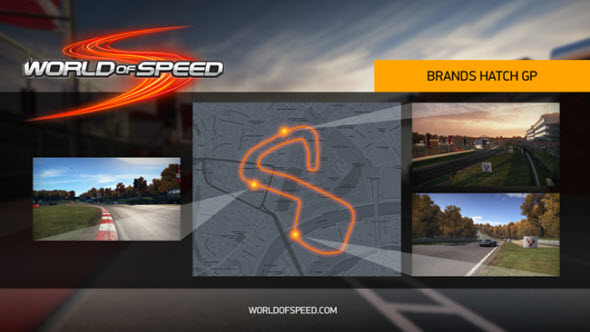 Also, the game's creators have presented some customization's variants of Ruf RK Coupe sport car. Enjoy!