Recently, the fresh Football Manager 2015 news have appeared online. The information has been provided by the project's developer - Sports Interactive studio - and its publisher - Sega company.
First of all, the Football Manager 2015 release date has been officially announced, Previously, it was reported that the launch of the next instalment in the series will appear both on PC, Mac, Linux and the mobile platforms - iOS and Android - this year. So now, it has been revealed that the exact Football Manager 2015 release date is set for November 7th.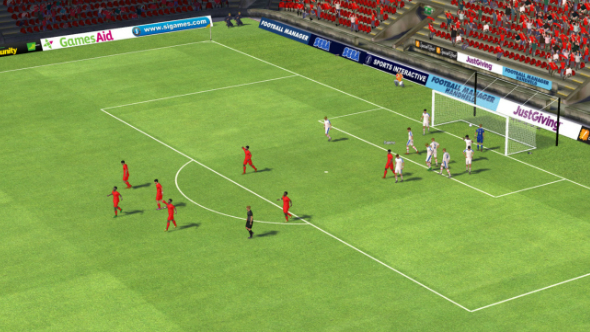 Besides, the published Football Manager 2015 news contain the information about the changes and improvements of the upcoming project. Thus, the option of choosing a career will appear in the new part of the series. The players will have an ability to decide which type of manager they want to be: a traditional one who's in charge of tactics and team, or a head coach who spends time on the field. But also, the game allows combining both positions.
However, the main difference between Football Manager 2015 and the previous instalments is the wider range of the customization and personalization functions. "Football management is a multi-faceted role nowadays and many of the new features in FM15 reflect this. Whether a manager wants to be old school, or a head coach, they can now dictate this from the very start of their managerial career - and improve their skills throughout by taking virtual coaching badges", - the Sports Interactive director - Miles Jacobson - has stated.
The Football Manager 2015 interface has also been changed. The developers have tried to make it simplier and easier to navigate.
It should be mentioned that the players who pre-order the future project will get access to the beta testing, which will start two weeks before the release.
Are you a fan of such simulators? Did the Football Manager 2015 release date please you? Leave your answers in the comments below.