Undead Labs and Microsoft companies have announced a special gift for those gamers, who will manage to purchase the State of Decay: Year-One Survival Edition first, as well as have published the latest screenshots of the future project. The upcoming bundle is set to be released on PC (as it's stated on the art box) and Xbox One on April 28th in NA and on May 1st in other regions. It will include the remastered version of the game, which will run at 1080p and 60fps, the Breakdown and Lifeline modes, the existing and some new additional content.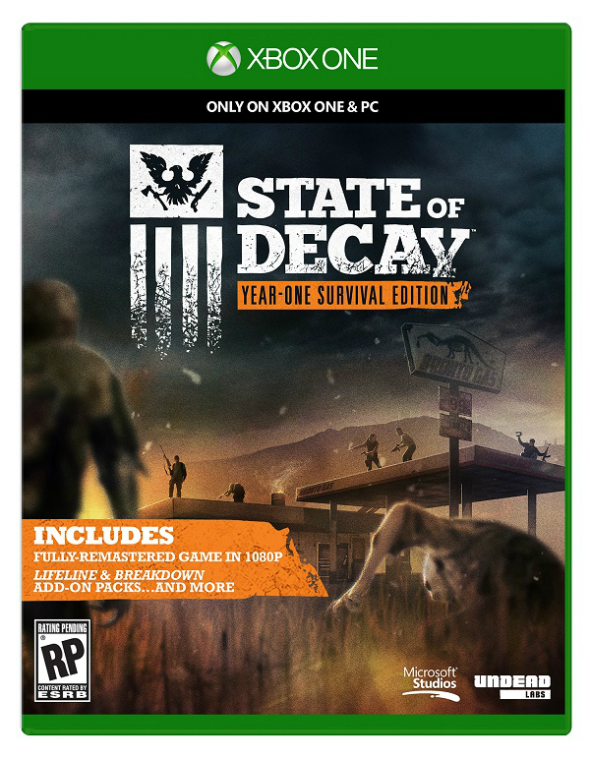 However, those players, who will purchase the State of Decay: Year-One Survival Edition before the rest, will get the limited Day One Edition with a Prepper's Pack. The last one will contain the various items, which will definitely help survive among the walking deads:
Prepper SUV. This vehicle has an incredibly durable body and a big cargo capacity;
Folding Axe Melee Weapon. It's light, easy to use and made from the modern materials, which let the axe not get blunt even after the numerous combats;
SKS Firearm. It's a classic rifle, which is equipped with the latest technologies, including a 40mm grenade launcher under the barrel.
The State of Decay: Year-One Survival Edition will be released both in digital format and on discs. By the way, it's worth saying that all the owners of the project's original version on Xbox 360 will get a 33% discount if purchasing the forthcoming bundle at the Microsoft's official online store. However, this deal lasts only till June 30th, 2015.