As it was promised, yesterday the NBA 2K series' publisher - 2K Games company - shared the fresh details of the upcoming instalment in this franchise.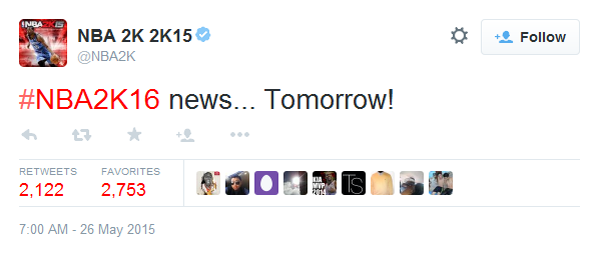 Thus, 2K Games' employees told some really interesting NBA 2K16 news, which we are going to share with you without any delay. First of all, NBA 2K16 release date was finally announced. According to the official information published on the series page in Twitter, NBA 2K16 release date is set for the 29th of September 2015, and the game will be available on the last and current-gen consoles as well as on PC.
But as we mentioned previously, project's launch date is not the one news, which was revealed by the publisher yesterday. Also, 2K Games announced the pre-order bonuses of the project. So, if you are going to pre-order NBA 2K16, then you will be given the next pleasant bonuses:
- early access to the game: the lucky players who will make this deal will be able to test this simulator on the 25th of September, i.e. 4 days earlier than the rest of gamers;
- 10 000 in-game currency;
- NBA 2K MyTeam VIP Pack, which includes three add-ons each with a guaranteed Emerald player.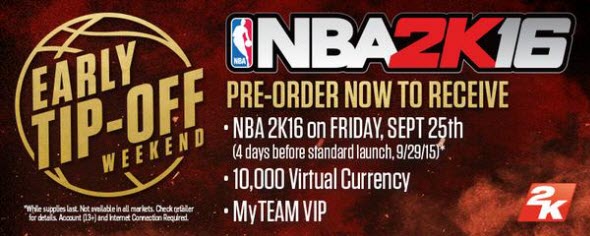 You can pre-order NBA 2K16 and get all these nice items already today at Amazon store.
What do you think about these fresh NBA 2K16 news? Are you going to pre-order the game? Let us know in the comments below.