Recently, the forthcoming Dead Rising: Watchtower movie has got a new actor who has been appointed on the role of the main character in the future motion picture. Previously, it was reported that Jesse Metcalfe will be a protagonist, however, as it turned out, he will play another, not less important hero in this project.
So, who will become Frank West in the game's film adaptation? An American comedian - Rob Riggle, - famous for the 21 Jump Street motion picture and its sequel and such TV series as Modern Family and Office, has got this role. Also, some other celebrities have join him and a cast of actors, which was announced before. Thus, Harley Morenstein (Video Game High School TV series, Epic Meal Time cooking show) will play a biker named Pyro. The audience will also see Aleks Paunovic (This Means War) as a leader of a motorcycle gang - Logan.
In addition, the Dead Rising: Watchtower movie has received an official synopsis, which has been published on the Legendary Pictures site: "Dead Rising: Watchtower takes place during a large-scale zombie outbreak. When a mandatory government vaccine fails to stop the infection from spreading, the four leads must evade infection while also pursuing the root of the epidemic, with all signs pointing to a government conspiracy. Politics, public paranoia, and media coverage play an important role in the story's narrative".
Besides, the latest photo from the shooting set of the future film has appeared online, and we are pleased to share it with you: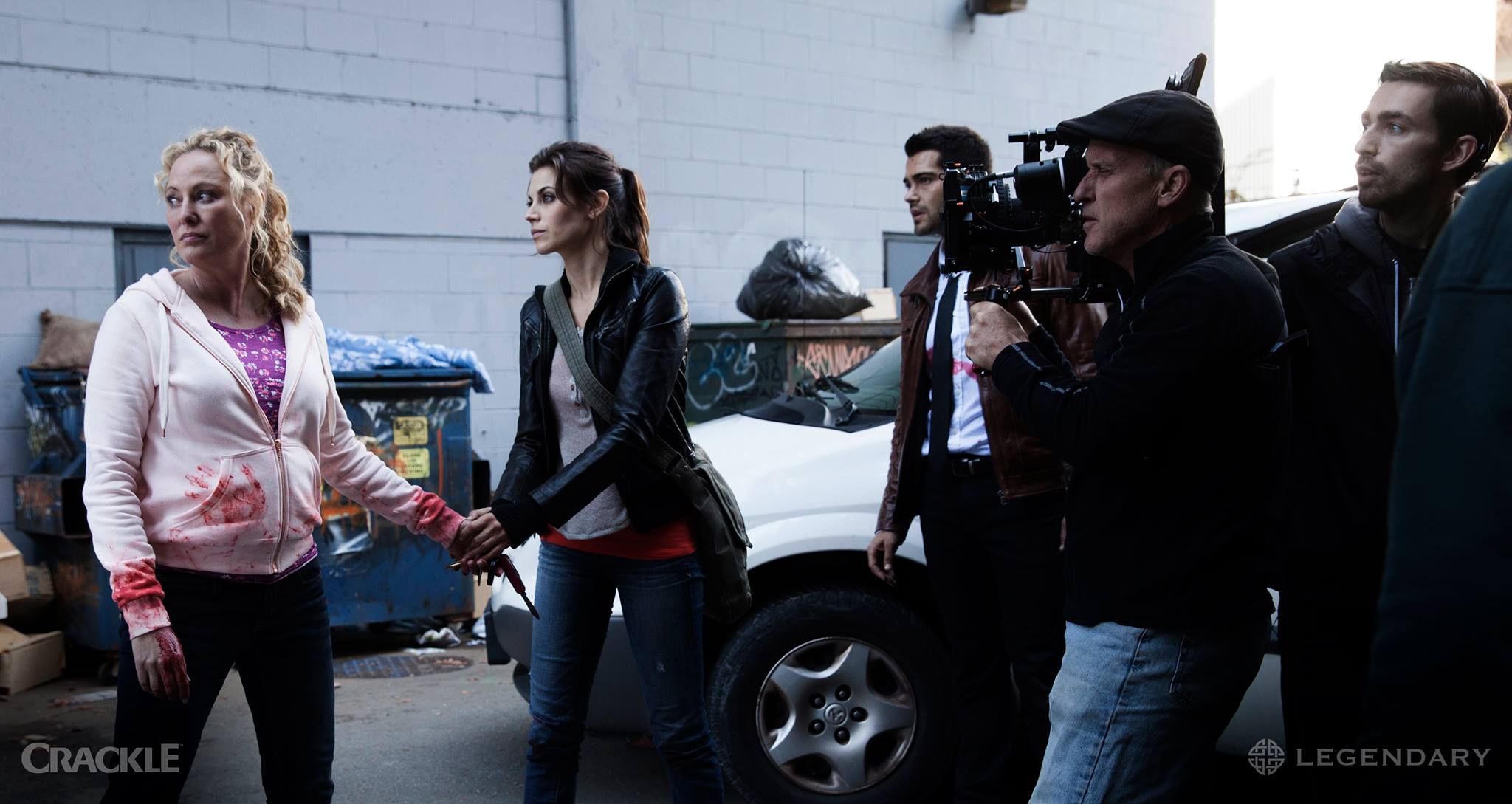 Let us remind you that the Dead Rising: Watchtower movie will firstly appear in the Sony's Crackle service. Later the project will be launched on DVD. The exact date of the premiere is still unspecified.