2018 seems promisingly great at the point of upcoming games, and we're about to reveal some stuff about Metal Gear Survive beta. Looks like all the gaming industry moves in a direction of Battle Royale games, or something like that. Metal Gear Survive is an online-only survival action-adventure game, and while Hideo Kojima isn't looking, Konami runs for the trends. As we know, this game is the first (of MG series) to come out after he left Konami.
So we know that Metal Gear Survive beta arrives in January 2018, while the release is planned for February 20 in North America and February 22 in Europe. The game comes out on PC (Steam), PS4 and Xbox One. And there's already some video material online, that demonstrates a gameplay walkthrough. Watch the video to know more about gameplay mechanics:
At the point of a story, Metal Gear Survive starts right after Metal Gear Solid 5: Ground Zeroes. You're being pulled through a wormhole, and you end up at a "dangerous world filled with biological threats and hostile environments." Then you start the path of surviving, and you're actually trying to get home. Alive. All the canons are set: you'll scour for food, water and loot that will protect you.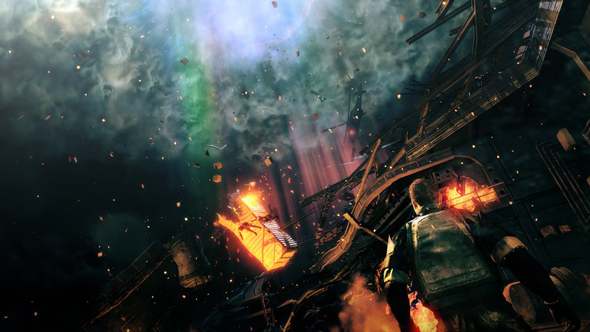 When Metal Gear Survive beta rolls in, you'll be able to try out the perks of teamplay: build a strong co-op and beat other teams. Metal Gear Survive beta will be available for all PS4 and Xbox One owners, and you'll keep all the bonuses you get while in beta if you decide to purchase the game once it comes out. To be more precise, the Metal Gear Survive beta starts January 18 and ends on January 21. It actually was set to release this year, but was delayed till 2018.