Assassin's Creed 2016 Movie premiere has passed by a few days ago. Yesterday GameSpace team had a chance to see the Creed Movie and we're ready to share our impressions about it!

"Nothing is true, everything is permitted."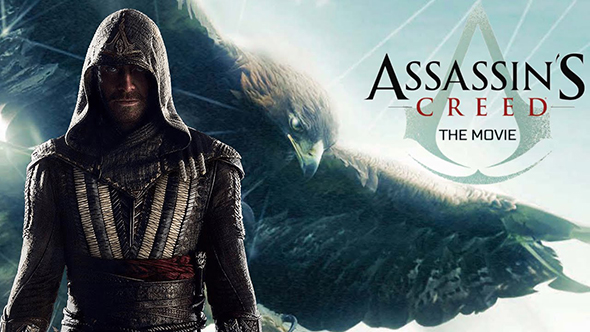 First of all, let me notice that if any Assassin's Creed game series fan will watch Assassin's Creed movie he'll be pleased. All the folks who did not know much about the game series will find Assassin's Creed movie a regular action movie, at that point, the film is really good.
Characters of Assassin's Creed Movie: Relations between Sophia and her Father (Alan Rikkin)
These two characters had an amazing storyline: at first, it seems like Sophia (Marion Cotillard) is just a "father's daughter" that came to play with new-generation-assassins' DNA. And when she tries to do something Alan (Jeremy Irons) just looks at her superficially, like he doesn't believe that she's a worthy girl. However, at the end, we see a totally different attitude: Sophia impressed the group of Templar snobs and her father stole her fame for no weighty reason. That hurt, huh?
Callum / Aguilar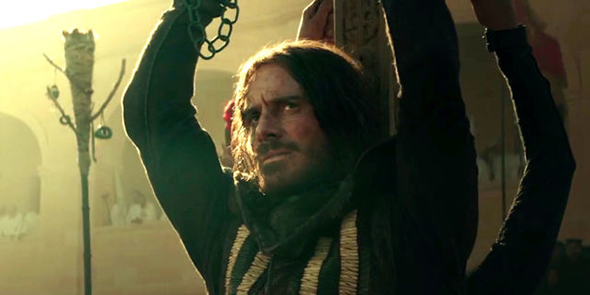 This guy played by Michael Fassbender is impressive, however, he's basically the only action that happens during the movie. Another thing that strikes the eye is that he's emotionless, but that could be explained by the fact that he's an Assassin.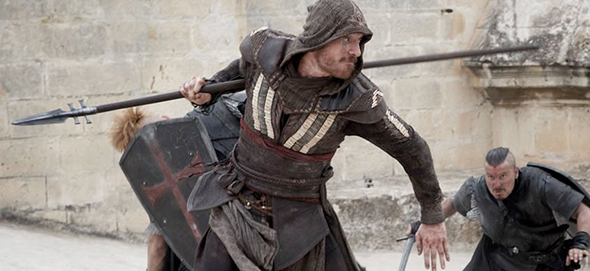 Aguilar
looked way better on the screen than his grand-grand-...-child did. The action that has been reestablished from the past was very powerful and stunning, especially the
legendary Leap of Faith
that you might have seen in
Assassin's Creed game series
. It's hard to imagine how hard it was to create the ancient environment, and that's the strongest aspect of the movie after all.
Dialogues in Assassin's Creed Movie
Remember the Spanish dialogues in Assassin's Creed game series? There were some in the movie as well, but fans claim that there might have been even more of them. They carry the true Assassin's Creed atmosphere, and even though people who didn't play any of Assassin's Creed games didn't pay attention to them - gamers did.
Assassin's Creed Movie History: the Past
Initially, Assassin's Creed movie is not adapted for not-gamers, and that's why it would be better if movie creators put some more information about the past, especially - about the Apple of Eden. After watching the Assassin's Creed movie you get the feeling that there are no more artifacts, and if Templars were trying to get to it - why didn't they get the Apple earlier? I hardly believe that one Assassin was the barrier in Templars' way to get it.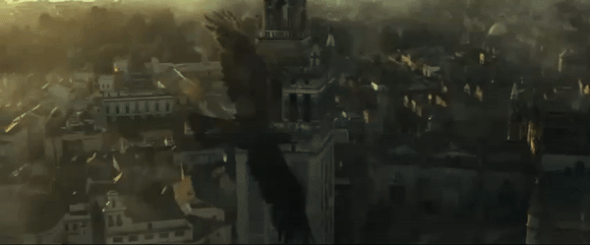 There've been tons of comments from Assassin's Creed game series fans about the weird history management in Assassin's Creed movie: like, why were all the historical details put in the corner? The point of history in Assassin's Creed movie was only to show what led to this disorder that happens right now. At the very beginning of filming, it has been told that the movie is about to present the here-and-now moments and aspects of relations between Assassins and Templars. Like, how are they gonna be loyal to the principles their predecessors were carrying through years.
Animus
It's probably the best thing that had been created while making this movie. Just take a look at this huge arm! Gamers were really impressed with it, and how it matched the in-game Animus.
Assassin's Creed Movie Ending
The Assassin's Creed movie ending honestly was disappointing. It felt like a crumpled paper sheet. And the obvious hint to that the sequel is coming was not cool too, they've lost the element of surprise.
To sum up, Assassin's Creed movie is great. Ubisoft made a great contribution in this film, and they've succeeded. If you haven't seen it yet - go get some tickets and enjoy! Pay attention to the ancient city and how accurately it was made, it's astonishingly beautiful.