Just yesterday, we told you about the plans of the European company - Constantin Film - to create the Resident Evil TV show. But it seems like this franchise is not the only one, which is going to receive its own TV series. In the interview during the Comic Con event in New York, the director Len Wiseman has shared some information concerning the Underworld TV series and two new feature films, the plots of which will be also set in the universe of vampires and lycans.
The news about one of the motion pictures appeared about a month ago. As it was reported then, the Underworld: Next Generation movie will become a reboot of the film series, but Kate Beckinsale - the irreplaceable actress who played the role of protagonist in four previous parts - won't take part in it. Cory Goodman has been appointed as a screenwriter of the forthcoming action, the shooting of which is going to start next spring.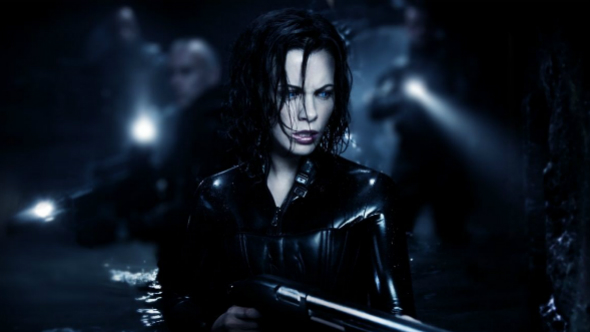 According to Wiseman, for the current moment, several new projects, including the mentioned above motion picture, the new film and Underworld TV series, are being developed. "There's a few things being developed right now and there's some characters that we really like. There's kind of more of a spin-off of some of the characters like we did with Rise of the Lycans and then another film is also being developed in the works with Kate possibly as well, and then there's a television series as well. It's kind of expanding that universe in many ways", - he has said. No additional details have been revealed.
Wiseman also hasn't give any specific answer to the question of which project will appear on the screens first - the Underworld: Next Generation movie, another new film or the Underworld TV series. However, he has denied all the rumors regarding the release dates and has called them false.
Are you a fan of this franchise? What would you like to see more: the new movies or the Underworld TV series?